Teknik Mitigasi Emi Pada Led Driver Dengan Memberikan Sinyal Pengganggu Aperiodik
Abstract
Selama ini penelitian terkait emisi EMI yang ditimbulkan oleh regulator switching dan teknik untuk mereduksi EMI-nya sudah banyak dilakukan, terutama pada Switch Mode Power Supply (SMPS). Namun, penelitian terkait dengan emisi EMI yang ditimbulkan oleh LED driver masih sedikit yang melakukannya.Pada proyek akhir ini dilakukan penelitian terkait emisi EMI yang ditimbulkan oleh LED driver. Pada LED driver akan diberikan sinyal penggangu aperiodic dari arbitrary function generator, sehingga akan dilihat efek dari kinerja LED driver ketika diberi sinyal penggangu aperiodic. pada kondisi normal, dimana tegangan di kaki Vadj dibuat minimum yang didapat tegangan keluaran 6.61 V, arus yang terukur 0.04 A, dan luminance 210 Lux meter. bahwa EMI tertinggi sebesar 66.80 dBuV dan EMI yang terjadi berada frekuensi 3358,875 kHz. bahwa sinyal penggangu aperiodic yang diberikan pada kaki Iadj mampu mengalami pengurangan maksimal EMI dari 66.80 dBuV sampai 32.1 dBuV untuk frekuensi puncak EMI yang terukur saat Iadj min (reference). untuk arus dan Luminance hasil pengukuran didapat berbanding lurus. Dimana saat triger dari sinyal penggangu dinaikan, maka arus dan luminance juga ikut naik. Terbukti saat diberi 0.4 Vpp arus yang terukur 0.20 A dengan Luminance 2040.Kata kunci: Regulator switching, EMI, LED driver, CISPR 22
References
Rizky, P. (2015). Efek Perubahan Frekuensi Switching Pada Led Driver Topologi Buck. Rumbai-Pekanbaru: Politeknik Caltex Riau.
Chang, K. H., & Wu, S. M. (2015). An LED Driver with Active EMI Mitigation Scheme. Taiwan: Yuan Ze University.
Z, C., & Y, Z. (2013). Variable Frequency Modulation for. Energy Power Eng.
González, D., Balcells, J., Santolaria, A., Bunetel, J. C., Gago, J., Magnon, D., & Bréhaut, S. (2007). Conducted EMI Reduction in Power Converters by Means of Periodic Switching Frequency Modulation. IEEE Transactions On Power Electronics,, 1
"Texas Instruments, I. [. (2013). AN-1954 LM3409 Demonstration Board (Rev. D). User's Guide.
Priliasari, F., & Gusmed, H. (2007). Studi Pengaruh Harmonisa pada Arus Listrik Terhadap Besarnya Penurunan Kapasitas Daya (Kva) Terpasang Transformator Distribusi . Jurnal Rekayasa dan Teknologi Elektro, 2.
Hariyawan, M. Y., Hidayat, R., & Firmansyah, E. (2015). The Effects of Spread-Spectrum Techniques in Mitigating. International Journal of Electrical and Computer Engineering (IJECE), 2.
Kurniawan, I. (2013). Diktat / Bahan Ajar Matakuliah Pengolahan Sinyal. jambi: Politeknik Jambi.
Mohseni, S., & Roomizadeh, A. (2011). Study on Periodic and non Periodic Frequency Modulation Techniques for EMI Suppression in SMPS. Isfahan, Iran: Department of Engineering and Technology.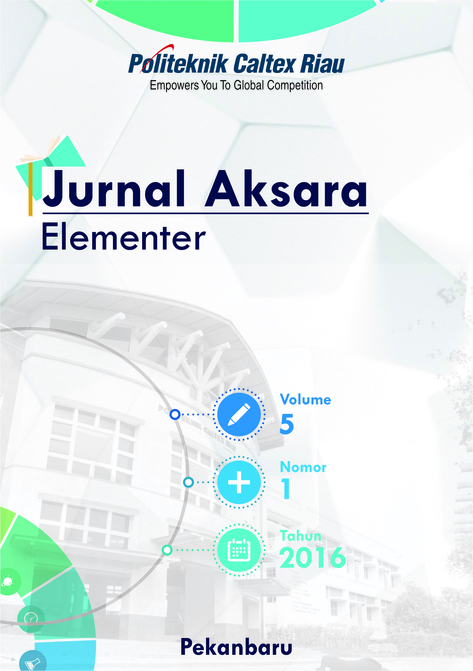 License
Copyright info for authors
1. Authors hold the copyright in any process, procedure, or article described in the work and grant the journal right of first publication with the work simultaneously licensed under a Creative Commons Attribution License that allows others to share the work with an acknowledgement of the work's authorship and initial publication in this journal.
2. Authors retain publishing rights to re-use all or portion of the work in different work but can not granting third-party requests for reprinting and republishing the work.
3. Authors are permitted and encouraged to post their work online (e.g., in institutional repositories or on their website) as it can lead to productive exchanges, as well as earlier and greater citation of published work.