Implementasi Wireless Multimedia Sensor Network pada Sawah
Abstract
Perkembangan teknologi yang sangat pesat membuat banyak orang ingin mendapatkan informasi secara cepat dan akurat. Informasi yang paling cepat didapat dari media elektronik. Selain itu bias dari media Wireless Multimedia Sensor Network (WMSN). Dimana WMSN merupakan jaringan wireless yang menggunakan sensor untuk monitoring fisik atau kondisi lingkungan yang memungkinkan pengiriman konten multimedia seperti audio, video, serta gambar. WMSN digunakan untuk merancang sistem monitoring kondisi sawah berupa gambar dengan mengimplementasikan Wireless Multimedia Sensor Network dan merancang sistem monitoring menggunakan Arduino yang dilengkapi dengan kamera untuk memantau kondisi sawah. Penggunaan WMSN dapat mempermudah para petani dalam memantau kondisi lahannya dengan jarak cukup jauh tanpa harus melihat langsung lahannya setiap hari. Alat ini dirancang untuk menangkap gambar menggunakan kamera serial. Proses pengambilan gambar terjadi dengan dua kondisi yaitu secara manual dan otomatis. Jarak antara server ke Node 1 dan 2 adalah 75 meter serta jarak atntara Node 1 dan 2 dengan Node 3 dan 4 adalah 75 meter. Pengambilan gambar menggunakan media xbee karena dapat menghemat penggunaan kabel dengan jarak tertentu. Kedua kondisi diatas terjadi delay rata-rata 4 sampai 8 Second. 
References
Davis Thomas, Pang Qing, W.Skelton Gordon, Meghanathan Natarajan, On The Design and Implementation of Wiress Multimedia Sensor Networks, International Journal of Next-Generation Networks (IJNGN) Vol.2, No.3, September 2010.
Susanto Heri, Pramana Rozeff, Mujahidin Muhammad, Perancangan Sistem Telemetri wireless untuk mengukur suhu dan kelembaban berbasis arduino Uno R3 ATMEGA328p dan xbee pro, jurnal.umbrah, 2013.
Sibarani Maribun, Implementasi Sistem Wireless Sensor Network Berbasis Internet protocol (IP) untuk Pemantauan Tingkat Polusi Udara, FT UI 2008.
Sastra Putra N, Wirawan, Hendrantoro G, Desain dan Implementasi Wireless Multimedia Sensor Nodes Jaringan Berdasarkan Linux OS, 2010.
S. Ehsan, and B. Hamdaoui, A Survey on Energi-Efficient Node Techniques with QoS Assurances for Wireless Multimedia Sensor Networks, IEEE Communications Survey and Tutorial, Vol.14, No.2, 2012
F. Hu, S. Kumar, Multimedia query with QoS considerations for wireless sensor networks in telemedicine, in: Proc.of Society of PHoto-Optical Instrumentation Engineers –Intl. Conf. on Internet Multimedia Management Systems, Orlando, FL, September 2003.
J. Campbell, P.B. Gibbons, S. Nath, P. Pillai, S. Seshan,R. Sukthankar, IrisNet: an Internet-scale architecture formultimedia sensors, in: Proc. of the ACM MultimediaConference, 2005.
www.faludi.com/projects/common-xbee-mistakes/
http://xbee.wikispaces.com/Mesh+with+Xbee
www.zmvideo.com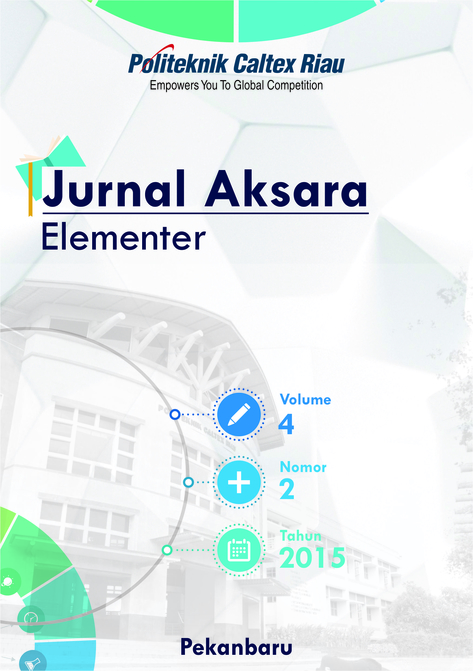 Downloads
License
Copyright info for authors
1. Authors hold the copyright in any process, procedure, or article described in the work and grant the journal right of first publication with the work simultaneously licensed under a Creative Commons Attribution License that allows others to share the work with an acknowledgement of the work's authorship and initial publication in this journal.
2. Authors retain publishing rights to re-use all or portion of the work in different work but can not granting third-party requests for reprinting and republishing the work.
3. Authors are permitted and encouraged to post their work online (e.g., in institutional repositories or on their website) as it can lead to productive exchanges, as well as earlier and greater citation of published work.