Efek Perubahan Frekuensi Switching Pada LED Driver Dengan Topology Boost
Abstract
Light Emitting Dioda (LED) yang serbaguna, hemat energi bila dibandingkan dengan sumber cahaya konvensional. LED driver merupakan konverter DC-DC dengan MOSFET sebagai komponen utama untuk switchingnya. Namun sebuah LED dapat menimbulkan emisi EMI yang dapat mengganggu performansi LED itu sendiri dan elektronik disekitarnya. Sumber utama emisi EMI pada LED driver berasal dari switching MOSFET yang menggunakan sinyal Pulse Width Modulation (PWM). Pada proyek akhir ini akan dilihat efek perubahan frekuensi switching yang terjadi pada LED driver dengan topology boost converter. Pada proyek akhir ini akan dilihat bagaimana efek perubahan dari frekuensi switching.
References
S. Uddin, H. Shareef, A. Mohamed, and M. a Hannan, "An analysis of harmonics from LED lamps," 2012 Asia-Pacific Symp. Electromagn. Compat., pp. 837–840, May 2012.
S. P. C. A. Survey, K. Mainali, S. Member, R. Oruganti, and S. Member, "Conducted EMI Mitigation Techniques for," vol. 25, no. 9, pp. 2344–2356, 2010.
L. Solankee, "EMI Reduction in Switching Power Converter by Using Chaotic Frequency Modulation Technique," vol. 5, no. 1, pp. 33–47, 2012.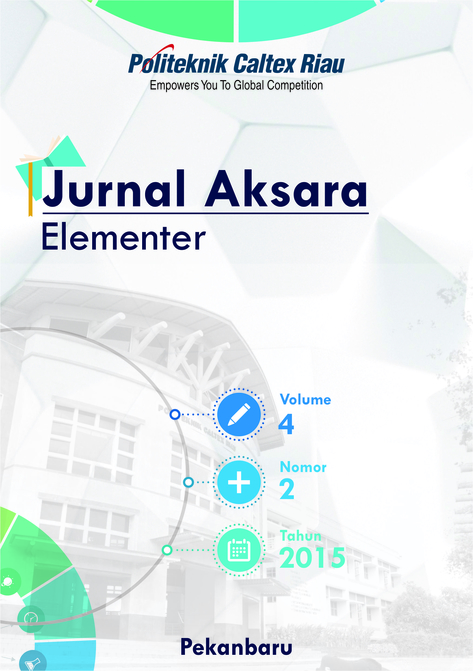 Downloads
License
Copyright info for authors
1. Authors hold the copyright in any process, procedure, or article described in the work and grant the journal right of first publication with the work simultaneously licensed under a Creative Commons Attribution License that allows others to share the work with an acknowledgement of the work's authorship and initial publication in this journal.
2. Authors retain publishing rights to re-use all or portion of the work in different work but can not granting third-party requests for reprinting and republishing the work.
3. Authors are permitted and encouraged to post their work online (e.g., in institutional repositories or on their website) as it can lead to productive exchanges, as well as earlier and greater citation of published work.