Perancangan Led Driver 8watt Dengan Output Konstan Topologi Buck
Abstract
LED driver merupakan rangkaian yang telah banyak dikembangkan didalam dunia perindustrian. Karena LED driver memiliki fitur seperti berikut, direct control of current, high efficiency, PWM dimming, over voltage protection, load disconnect, small size,  dan kemudahan penggunaan. Adapun fitur tersebut memerlukan sistem operasi switching cepat yang dapat menimbulkan EMI. Pada proyek akhir ini, dibuat rangkaian LED driver 8 watt dengan output konstan topologi buck dengan switching tunggal sebagai kendali dari led driver. Dengan menggunakan topologi buck, nilai efesiensi yang dihasilkan sangat besar yaitu 90%. LED driver yang diukur bekerja sesuai standar CISPR 22 setelah tegangan Vadj diatas nilai 0.5 V. Dengan tegangan Vadj 1.2 dihasilkan tegangan output dan arus output sebesar 0.99A dan 11.56 V sehingga daya yang dihasilkan sebesar 11.44 watt. Dengan EMI yang di timbulkan sebesar 55.52 dBuV.
References
M. Aries Sugianto1, Agus Indra G.,ST.,M.Sc.2, Eru Puspita,ST.,M.Kom.3 2010. Sistem Penerangan Darurat Menggunakan Forward Converter Sebagai Charging Baterai untuk Mensuplai LED.
Hameed Miyan;C.M.Tavade;L.M.Deshpande;Prashanth R.S. 2012. Design and Implementation of high frequency transformer for SMPS Based flyback DC-DC converter.
Franc Mihaliˇc, 2012, Improved EMC of Switched-Mode Power Converters with Randomized Modulation.
Michael Day; 2004; LED-driver considerations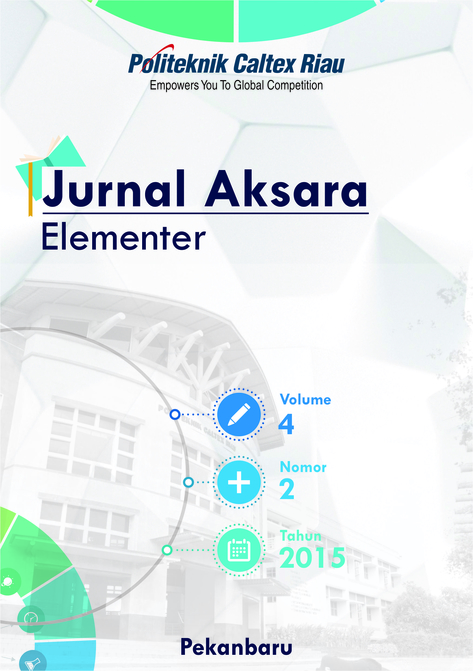 Downloads
License
Copyright info for authors
1. Authors hold the copyright in any process, procedure, or article described in the work and grant the journal right of first publication with the work simultaneously licensed under a Creative Commons Attribution License that allows others to share the work with an acknowledgement of the work's authorship and initial publication in this journal.
2. Authors retain publishing rights to re-use all or portion of the work in different work but can not granting third-party requests for reprinting and republishing the work.
3. Authors are permitted and encouraged to post their work online (e.g., in institutional repositories or on their website) as it can lead to productive exchanges, as well as earlier and greater citation of published work.