Efek Perubahan Frekuensi Switching Pada Led Driver Topologi Cuk
Abstract
Saat ini,sumber  daya LED tidak lagi menggunakan regulator linier  melainkan regulator Switching. Switching pada MOSFET biasanya menggunakan sinyal PWM (Pulse Width Modulation) dengan frekuensi dedang konstan.  Switching tersebut akan menghasilkan harmonisa yang akan menjadi EMI. Cara mengurangi EMI yang dihasilkan oleh LED driver adalah menggunakan metode spread spectrum. Pada proyek akhir ini telah dilakukan menggunakan modul LED driver evaluation board TPS92690EVMmenghasilkan tegangan keluaran yang lebih tinggi dibanding tegangan masukannya (penaik tegangan), dihasilkan tegangan 28,41V , arus maksimum 500mA. Dan daya maksimum 29,27 Watt. Mengukur arus IADJ  maka akan menguji tiga sinyal (kotak, sinus, dan segitiga) dengan melakukan deviasi frekuensi switching ±10 %. Frekuensi switching akan dibangkitkan dengan melalui function generator. Pada jarak 5 cm paling besar level daya yang dihasilkan 56,54dBuV dan level paling terkeci l yang dihasilkan 49,74dBuV, jadi level  daya yang dihasilkan belum memenuhi  dengan CISPR 22 radiated  kelas B. Sedangkan jarak 10 cm daya yang dihasilkan paling besar adalah 37,42 dan paling terkecil pada level daya 35,27dBuV. Jika dibandingkan dengan dengan CISPR 22 maka belum memenuhi dengan standar tersebut, karena frekuensi yang bekerja pada CISPR22 tersebut adalah 30 - 240 MHz level daya 30dBuV. 
References
"A Novel PWM Controller IC For LED Driver With."
A. Ndokaj and A. Di Napoli, "LED Power Supply and EMC Compliance," pp. 254–258, 2012.
S. P. C. A. Survey, K. Mainali, S. Member, R. Oruganti, and S. Member, "Conducted EMI Mitigation Techniques for," vol. 25, no. 9, pp. 2344–2356, 2010.
F. Lin, D. Y. Chen, and S. Member, "Reduction of Power Supply EMI Emission by Switching Frequency Modulation," vol. 9, no. I, 1994.
M. H. Nagrial, "Radiated and Conducted EM1 Emissions in Switch Mode Power Supplies(SMPS):" sources, causes and predictions
Limin Feng, "Study on the Conducted EMI Due to Radiated Coupling in SMPS".
J. Niu, Y. Song, Z. Li, W. A. Halang, D. With, and T. H. E. C. Pwm, "Reducing EMI in Half-Bridge Resonant LED Drivers with Chaos-based PWM," pp. 637–640, 2013.
M. S. Gozali, "Perbandingan Konverter CUK dan SEPIC Untuk Pelacakan Titik Daya Maksimum Berbasis Panel Surya."
B. Utom, "Switching Power Supply By : Budic Utom."
J. Balcells, A. Santolaria, A. Orlandi, S. Member, D. Gonz, and J. Gago, "EMI Reduction in Switched Power Converters Using Frequency Modulation Techniques," vol. 47, no. 3, pp. 569–576, 2005.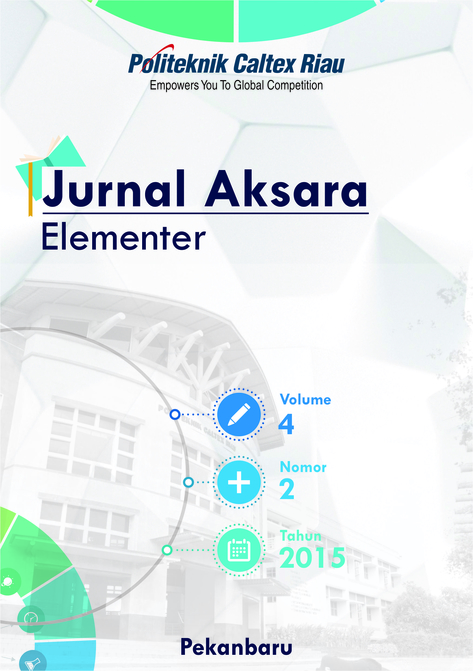 Downloads
License
Copyright info for authors
1. Authors hold the copyright in any process, procedure, or article described in the work and grant the journal right of first publication with the work simultaneously licensed under a Creative Commons Attribution License that allows others to share the work with an acknowledgement of the work's authorship and initial publication in this journal.
2. Authors retain publishing rights to re-use all or portion of the work in different work but can not granting third-party requests for reprinting and republishing the work.
3. Authors are permitted and encouraged to post their work online (e.g., in institutional repositories or on their website) as it can lead to productive exchanges, as well as earlier and greater citation of published work.