Pembangkit Variabel Frekuensi PWM Berbasis Mikrokontroller Dengan Metode Chua
Abstract
Dewasa ini banyak masyarakat yang memilih untuk menggunakan produk dengan teknologi LED. Hal itu disebabkan karena LED memiliki banyak kelebihan, akan tetapi LED driver yang mendrive LED juga menghasilkan elektromagnetic interference (EMI) yang besar akibat dari frekuensi switching. Maka dari itu, untuk meminimalisir EMI pada LED driver dapat dilakukan dengan menggunakan metode spread spectrum dan chaos yang dibuat dalam bentuk program dan diimplementasikan ke dalam Chipkit Uno32. Metode chaos yang dipilih yaitu Chua. Kedua metode inilah yang menyebarkan dan mengacak frekuensi yang dihasilkan sehingga emisi EMI pada LED driver dapat berkurang. Pada proyek akhir ini, frekuensi center yang digunakan yaitu 525 KHz tetapi kemampuan Chipkit Uno32 hanya bisa membangkitkan frekuensi 526 KHz. Range frekuensi yang digunakan yaitu ± 4 % dari 526 KHz. Hasil yang didapat yaitu sinyal tunggal memiliki level daya sebesar 9,95 dBm. Hasil yang terbagus didapat pada saat 100.000 data dengan kecepatan pergeseran frekuensi sebesar 0,1 µs yaitu -23,57 dBm.
References
P. V. Y. Jayasree, J. C. Priya, and G. R. Poojita, "EMI Filter Design for Reducing Common-Mode and Differential-Mode Noise in Conducted Interference," vol. 5, no. 3, pp. 319–329, 2012.
M. M. Jha, K. B. Naik, and S. P. Das, "Selecting proper connection points for y-capacitor to reduce emi in smps 1," vol. 5, no. 2, pp. 46–51, 2010.
F. Lin, D. Y. Chen, and S. Member, "Reduction of Power Supply EM1 Emission by Switching Frequency Modulation," vol. 9, no. I, 1994.
D. González, J. Balcells, A. Santolaria, J. Le Bunetel, J. Gago, and D. Magnon, "Conducted EMI Reduction in Power Converters by Means of Periodic Switching Frequency Modulation," vol. 22, no. 6, pp. 2271–2281, 2007.
Z. Cao and Y. Zhang, "Variable Frequency Modulation for EMI Suppressing in Power Converter," Energy Power Eng., vol. 05, no. 04, pp. 1147–1152, 2013.
J. Balcells, A. Santolaria, A. Orlandi, S. Member, D. Gonz, and J. Gago, "EMI Reduction in Switched Power Converters Using Frequency Modulation Techniques," vol. 47, no. 3, pp. 569–576, 2005.
Haiyan Guo, Haizhou Wu, Bo Zhang, Zhaoji Li, "A novel spread-spectrum clock
generator for suppressing conducted EMI in switching power supply," Journal 41 93– 98, 2010.
Amogh Gosavi, "Application of Spread Spectrum technique for EMI reduction in boost converter - A case study."
Siska Novita P, Mohammad Yanuar H, Fuadhy Harwan, "PENGUJIAN EMC TERHADAP WIRELESS LAN IEEE 802.11."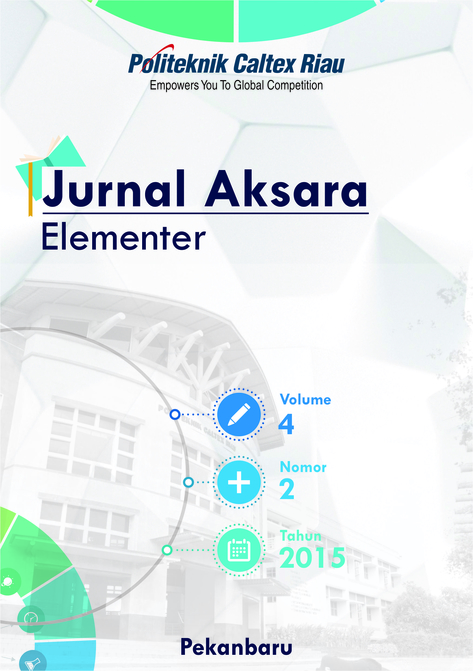 Downloads
License
Copyright info for authors
1. Authors hold the copyright in any process, procedure, or article described in the work and grant the journal right of first publication with the work simultaneously licensed under a Creative Commons Attribution License that allows others to share the work with an acknowledgement of the work's authorship and initial publication in this journal.
2. Authors retain publishing rights to re-use all or portion of the work in different work but can not granting third-party requests for reprinting and republishing the work.
3. Authors are permitted and encouraged to post their work online (e.g., in institutional repositories or on their website) as it can lead to productive exchanges, as well as earlier and greater citation of published work.