Pembangkit Variabel Frekuensi PWM Berbasis Mikrokontroller dengan Metode Lorenz
Abstract
Emisi elektromagnetik interference (EMI) menjadi perhatian yang khusus bagi perancang elektromagnetik compatibility (EMC). Salah satu perangkat yang menghasilkan emisi EMI adalah light emitting diode (LED) driver. Sumber emisi EMI LED driver berasal dari frekuensi kontrol switching. Untuk meminimalisir emisi EMI tersebut, digunakan teknik spread spectrum dengan cara mengacak frekuensi PWM menggunakan metode chaos dengan teknik Lorenz. Pada proyek akhir ini terlebih dahulu dibuat program untuk menggenerate sinyal tunggal pada frekuensi LED 525 Khz dengan hasil daya -9,95 dBm. Kemudian sinyal tunggal dispread menggunakan metode chaos dengan teknik lorenz dengan range ±4%. Diperoleh penurunan level daya dengan berbagai macam jumlah iterasi sebesar -45,81 dBm -45,58 dBm -51,05 dBm pada saat kecepatan 1,9 µs. Metode ini memiliki konsistensi distribusi sinyal dimana pada iterasi angka chaos 10.000 kali, 50.000 kali dan 10.000 kali, sinyal sebarannya tetap tersebar sama rata. Begitu pula jika kecepatan frekuensi diubah–ubah, hasil sebarannya tetap konsisten.
References
S. Uddin, H. Shareef, A. Mohamed, and M. a Hannan, "An analysis of harmonics from LED lamps," 2012 Asia-Pacific Symp. Electromagn. Compat., pp. 837–840, May 2012.
S. Wu and K. Chang, "An LED Driver with Active EMI Mitigation Scheme."
J. Balcells, A. Santolaria, A. Orlandi, S. Member, D. Gonz, and J. Gago, "EMI Reduction in Switched Power Converters Using Frequency Modulation Techniques," vol. 47, no. 3, pp. 569–576, 2005.
L. Solankee, "EMI Reduction in Switching Power Converter by Using Chaotic Frequency Modulation Technique," vol. 5, no. 1, pp. 33–47, 2012.
S. P. C. A. Survey, K. Mainali, S. Member, R. Oruganti, and S. Member, "Conducted EMI Mitigation Techniques for," vol. 25, no. 9, pp. 2344–2356, 2010.
Kusmarni Yani .(2008) Teori Chaos Sebuah Keteraturan Dalam Keacakan http://file.upi.edu/Direktori/FPIPS/JUR._PEND._SEJARAH/196601131990012-YANI_KUSMARNI/TEORI_CHAOS.pdf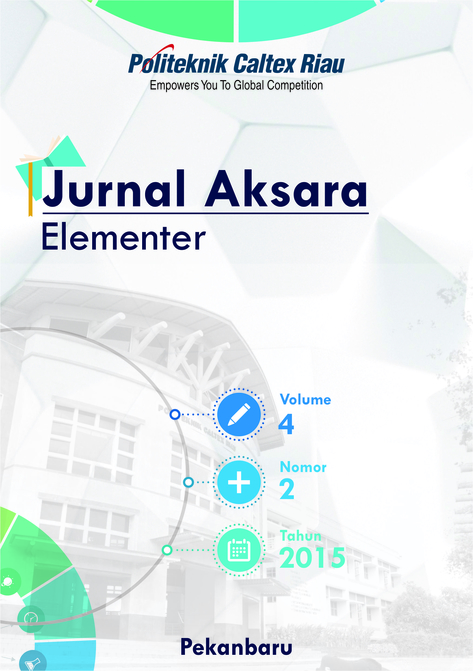 Downloads
License
Copyright info for authors
1. Authors hold the copyright in any process, procedure, or article described in the work and grant the journal right of first publication with the work simultaneously licensed under a Creative Commons Attribution License that allows others to share the work with an acknowledgement of the work's authorship and initial publication in this journal.
2. Authors retain publishing rights to re-use all or portion of the work in different work but can not granting third-party requests for reprinting and republishing the work.
3. Authors are permitted and encouraged to post their work online (e.g., in institutional repositories or on their website) as it can lead to productive exchanges, as well as earlier and greater citation of published work.