Efek Perubahan Frekuensi Switching pada LED Driver Topologi Buck
Abstract
Saat ini, sumber catu daya LED tidak lagi meggunakan regulator linier melainkan regulator switching. Switching pada MOSFET biasanya menggunakan sinyal PWM (Pulse Width Modulation) dengan frekuensi yang konstan. Switching dengan frekuensi konstan tersebut akan menghasilkan harmonisa yang menjadi sumber emisi EMI. Cara yang paling efektif untuk mengurangi emisi EMI yang dihasilkan oleh LED driver adalah menggunakan teknik spread spectrum. Pada proyek akhir ini telah dilakukan pengujian performansi buck LED driver evaluation board LM3409. Pada kondisi normal, buck LED driver evaluation board LM3409 menghasilkan tegangan maksimum 12,01V, arus maksimum 1,02 A dan daya maksimum 12,2502. Sedangkan level EMI conducted belum memenuhi standar CISPR 22 saat bekerja dengan VADJ 0,01 V – 0,4 V. Sedangkan saat bekerja dengan VADJ 0,5 V – 1,22 V sudah memenuhi standar CISPR 22 dengan level EMI dibawah 56 dBµV. Pada saat kondisi diberikan gangguan dengan sinyal kotak, level EMI mejadi berkurang dari -48,5 dBm menjadi -80 dBm.
References
J. Balcells, A. Santolaria, A. Orlandi, S. Member, D. Gonz, and J. Gago, "EMI Reduction in Switched Power Converters Using Frequency Modulation Techniques," IEEE Trans. Electromagn. Compat., vol. 47, no. 3, pp. 569–576, 2005.
H. Guo, H. Wu, B. Zhang, and Z. Li, "A novel spread-spectrum clock generator for suppressing conducted EMI in switching power supply," Microelectronics J., vol. 41, no. 2–3, pp. 93–98, Feb. 2010.
A. Hellany, "Radiated and Conducted EM1 Emissions in Switch Mode Power Supplies (SMPS): sources, causes and predictions.," pp. 54–61.
O. Trescases, "A Low-Power DC-DC Converter with Digital Spread Spectrum for Reduced EMI," 37th IEEE Power Electron. Spec. Conf., pp. 1–7.
P. Wang and J. Zhang, "Research and Design of a Common Mode Hybrid EMI Filter For Switch-mode Power Supply," 2009.
C. Tao, P. Wang, and J. Zhang, "An Efficient Common-Mode Hybrid EMI Filter Used in Switch-mode Power Supply," 2009 IEEE 6th Int. Power Electron. Motion Control Conf., vol. 3, pp. 951–953, May 2009.
O. Trescases, G. Wei, A. Prodic, and W. T. Ng, "An EMI Reduction Technique for Digitally Controlled SMPS," IEEE Trans. Power Electron., vol. 22, no. 4, pp. 1560–1565, Jul. 2007.
F. S. Power and S. Smps, "Analysis and Reduction of Common-Mode and Differential-Mode EMI Noise in a," vol. 7, pp. 1080–1083.
S. P. C. A. Survey, K. Mainali, S. Member, R. Oruganti, and S. Member, "Conducted EMI Mitigation Techniques for Switch Mode Power Converter: A Survey," vol. 25, no. 9, pp. 2344–2356, 2010.
L. Solankee, "EMI Reduction in Switching Power Converter by Using Chaotic Frequency Modulation Technique," vol. 5, no. 1, pp. 33–47, 2012.
A. Gosavi, "Application of Spread Spectrum technique for EMI reduction in boost converter - A case study," pp. 2–5.
Z. Cao and Y. Zhang, "Variable Frequency Modulation for EMI Suppressing in Power Converter," Energy Power Eng., vol. 05, no. 04, pp. 1147–1152, 2013.
D. González, J. Balcells, A. Santolaria, J. Le Bunetel, J. Gago, and D. Magnon, "Conducted EMI Reduction in Power Converters by Means of Periodic Switching Frequency Modulation," vol. 22, no. 6, pp. 2271–2281, 2007.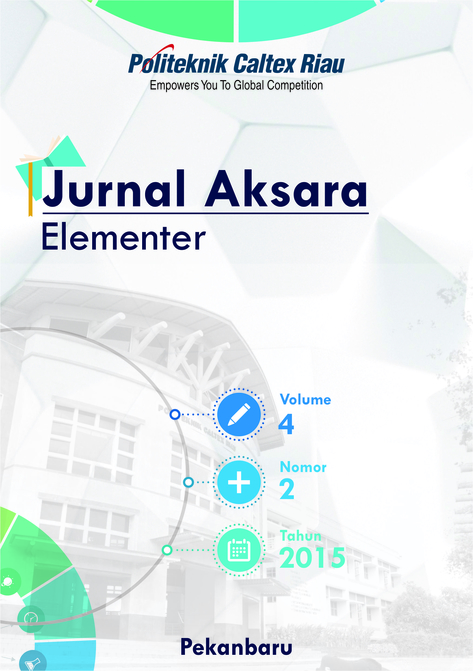 Downloads
License
Copyright info for authors
1. Authors hold the copyright in any process, procedure, or article described in the work and grant the journal right of first publication with the work simultaneously licensed under a Creative Commons Attribution License that allows others to share the work with an acknowledgement of the work's authorship and initial publication in this journal.
2. Authors retain publishing rights to re-use all or portion of the work in different work but can not granting third-party requests for reprinting and republishing the work.
3. Authors are permitted and encouraged to post their work online (e.g., in institutional repositories or on their website) as it can lead to productive exchanges, as well as earlier and greater citation of published work.