Analisis Simulasi Rancangan Jaringan Fiber Optik Untuk Internet Kampus Politeknik Caltex Riau Menggunakan OptiSystem
Abstract
Perkembangan teknologi saat ini sudah demikian maju, terutama dalam bidang telekomunikasi. Teknologi sistem komunikasi optik merupakan salah satu terobosan terbaru yang memberikan kemudahan dalam pengiriman data antara pengirim hingga ke penerima dalam satu jaringan yang memungkinkan pengguna dapat saling berkomunikasi dengan kehandalan dan kecepatan yang tinggi, dibanndingkan menggunakan kabel jenis lainnya. Pada tugas akhir ini dirancang sebuah sistem komunikasi optik Biderectional. Model ini didesain berdasarkan data yang telah diambil dari ISP (ICON+), yang merupakan ISP pengirim data yang digunakan oleh PCR dengan menggunakan perangkat lunak Optisystem. Dari hasil simulasi yang telah diperoleh bahwa model tersebut telah bekerja dengan baik. Panjang gelombang yang digunakan 1300nm untuk transmisi upstream dan 1310nm untuk transmisi downstream. Pada jaringan optik tersebut memiliki performasi yang baik pada panjang gelombang 22Km. Nilai Bit Error Rate (BER) yang dicapai untuk transmisi upstream pada panjang serat optik 22Km adalah 2.17771 x 10-093  dan untuk transmisi downstream adalah 5.90091 x 10-093. Semakin besar daya kirim yang digunakan maka nilai BER akan semakin rendah. Daya kirim yang digunakan  adalah 0dBm. Karena terjadi loss (rugi-rugi transmisi) maka diperoleh daya terima sekitar -11.912 dBm. Semakin jauh jarak transmisi maka akan semakin besar loss yang terjadi dan daya yang diterima semakin kecil.Kata kunci: Bidirectional, sistem komunikasi optik, Optisystem.
References
Agrawal, G.P., 2002, Fiber-optic communication systems, Ed. 3, New-York: John Wiley & Sons, Inc.
Hecht, Jeff, 1999, The Story of Fiber Optics, Ed. 4, Oxford University Press.
Keiser, Gerard, (2000), Optical Fiber Communication, 3rd ed., McGraw-Hill, Singapore, ISBN 0-07-116468-5.
Marcatili, E.A.J., Objectives of early fibers: Evolution of fiber types, in S.E. Miller and A.G. Chynoweth, eds., Optical Fiber Telecommunication, Academic, New York, 1979.
Oliviero, Andrew, and Woodward, Bill, (2009), Cabling: the complete guide to copper and fiber-optic networking, Indianapolis:Wiley Publishing, Inc., ISBN 978-0-470-47707-6
Snyder, A.W., & Love, J.D., 1983, Optical waveguide Theory, New York: Chapman & Hall.
2006-2009,Wireline Comunications Group, Institut For Comunications Engineering (LNT), Germany.
http://nurhardiansyahirfan.wordpress.com/2011/05/10/sistem-komunikasi-ii/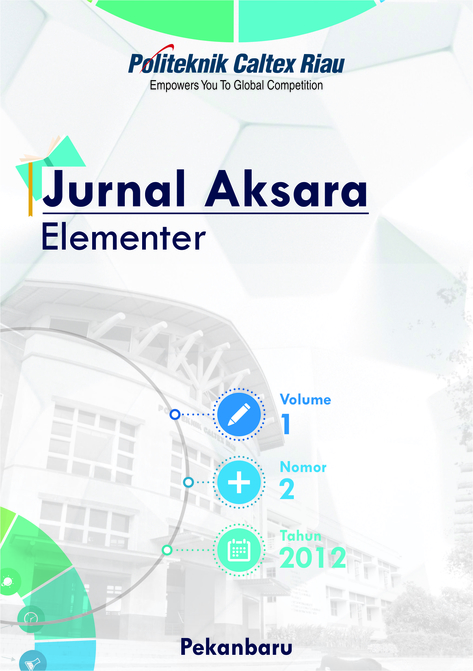 Downloads
License
Copyright info for authors
1. Authors hold the copyright in any process, procedure, or article described in the work and grant the journal right of first publication with the work simultaneously licensed under a Creative Commons Attribution License that allows others to share the work with an acknowledgement of the work's authorship and initial publication in this journal.
2. Authors retain publishing rights to re-use all or portion of the work in different work but can not granting third-party requests for reprinting and republishing the work.
3. Authors are permitted and encouraged to post their work online (e.g., in institutional repositories or on their website) as it can lead to productive exchanges, as well as earlier and greater citation of published work.