Monitoring Pegawai Penentu Objek Berbasis Wireless Positioning System
Abstract
Wireless Positioning System (WPS) merupakan mekanismeuntuk mengkoordinasi pegawai di suatu ruang perkantoran dengan memanfaatkan teknologi Wireless LAN. Dirancanglah sebuah system jaringan Wireless Positioning System (WPS) yang mengacu pada teknik fingerprinting dengan menggunakan algoritma knn. Teknik ini digunakan untuk menghitung posisi berbasis wifi berdasarkan observasi kekuatan singnal Access Poin yang dilakukan yakni tahap offline dilakukan pengukuran Received Signal Strength (RSS) dari multipleAccess point (AP) untuk membangun database fingerprintdan tahap target Fase online dilakukan untuk menghitung lokasi dengan cara membandingkan RSS diukur dengan RSS yang disimpan dalam database untuk menghitung koordinat lokasi yang diperkirakan berdasarkan dabatase  peta radio dengan menggunakan algoritma knn yang hasil perhitungannya ditampilkan dalam aplikasi WPS_knn berbasis android berupa tampilan web peta lokasi. Dengan menggunakan system Monitoring pegawai penentu Objek berbasi Wireless positioning system dilakukan pengujian dari kelima client dengan posisi ruang dan titik koordinat ruang yang berbeda beda, didapatkan rata-rata selisih RP (Receive Point) sekitar 57,14 % untuk jarak ≤ 2 m , 32,14% untuk jarak≤ 4 m dan 10,71 % untuk jarak ≤ 6 meter sedangkan dilihat dari keakuratan unutuk posisi ruang mencapai 100 %. Dilakukan juga pengujian untuk keadaan handover(berpindah-pindah) dengan pengujian satu client didapatkan 60% untuk jarak ≤ 2 m, 25% untuk jarak ≤ 4 m.Kata kunci: WPS, Received Signal Strength (RSS),AP, fingerprinting, RP (Receive Point)
References
Diambil dari https://kelasjarkom.wordpress.com/category/teknologi-wireless-lan-by-windra-andriyani/ pada tanggal 13 November 2013
Dikutib dari Fauziah, Ulfa (18 Desember 2010).IEEE 802.11 Stansart Wireless LAN.
pada tanggal 13 November 2013
Dikutib dari http://ilmukomputer.Org/2013/01/24arsitektur-wireless-lan-mode-ess/ pada tanggal 13 November 2013
Hui Liu, Houshang Darabi, Pat Banerjee, and Jing Liu, 2007
Kaemarungsi, K., 2005, Design Of Indoor Positioning Systems, Based On Location Fingerprinting Technique, Disertasi
Dikutib dari http://rose.geog.mcgill.ca/ski/system/files/fm/2011/Wei.pdf. [Accessed 24 01-2012.pada tanggal 13 November 2013
Dikutib dari http://sharewy.blogspot.com/2013/04/algoritma-k-nearest-neighbor-knn_16.html pada tanggal 14 November 2013
Kurniawan , Ary. new Indoor and outdoor propagation for WLAN. Politeknik Caltex Riau.2012
Dikutib Dari http :// wi0102/pengenalan-eclipse.pdf.files.wordpress. com/ 2011/ ambil pada 2 Februari 2014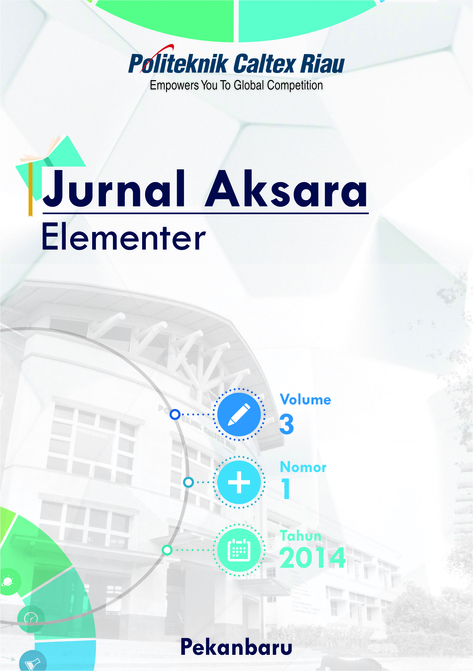 Downloads
License
Copyright info for authors
1. Authors hold the copyright in any process, procedure, or article described in the work and grant the journal right of first publication with the work simultaneously licensed under a Creative Commons Attribution License that allows others to share the work with an acknowledgement of the work's authorship and initial publication in this journal.
2. Authors retain publishing rights to re-use all or portion of the work in different work but can not granting third-party requests for reprinting and republishing the work.
3. Authors are permitted and encouraged to post their work online (e.g., in institutional repositories or on their website) as it can lead to productive exchanges, as well as earlier and greater citation of published work.