Rancang Bangun Audio Tone Theremin Laser Pada Alat Musik Harpa
Abstract
Theremin adalah suatu alat musik yang modern yang sedang berkembang dimana alat musik klasik yang sudah mulai ditinggalkan dikembangkan menjadi alat musik yang berbasis teknologi. Adapun salah satu alat musik klasik yang hampir ditinggalkan atau jarang dimainkan adalah alat musik Harpa. Seperti halnya di Indonesia alat musik harpa sudah sangat jarang dimainkan atau ditampilkan pada pergelaran alat musik. Maka dirancanglah suatu alat musik harpa yang modern yang berbasis teknologi yang menggunakan laser sebagai pengganti dawai penghasil nadanya, dimana memanfaatkan cahaya laser sebagai sensor dalam  node-node (nada-nada) musik tersebut dan wireless sebagai media transmisinya ke output. Mikrokontroler Arduino digunakan sebagai otak pengaturan alat ini sedangkan KYL500S digunakan sebagai media penghatar data dari penerima ke pengirim.Kata kunci: Theremin, Harpa, Mikrokontroler Arduino, Wireless
References
Sujadmoko, (2013). Alat musik Harpa. (Online) http://sudjatmoko.weebly.com /13/post/2013 /05/ harpa.html Diakses : 6 Desember 2013.
Kenalirabkaipakai, (2013). Theremin : Ghosh Instrument. (Online) http://kenalirangkaipakai.blogspot.com/2013/07/theremin-ghost-instrument.html Diakses : 6 Desember 2013.
Saputra, O. (2010). Modul Transceiver KYL 500S. (Online) http://robonics.blogspot.com/2013/02/modul-transceiver-kyl-500s.html Diakses :7 Desember 2013.
Dx, (2011). Midi Converter Adapter Cable.(Online) http://dx.com/p/usb-2-0-to-midi-converter-adapter-cable-178-5cm-length-110980#.UufuFOL-LDc Diakses : 8 Desember 2013.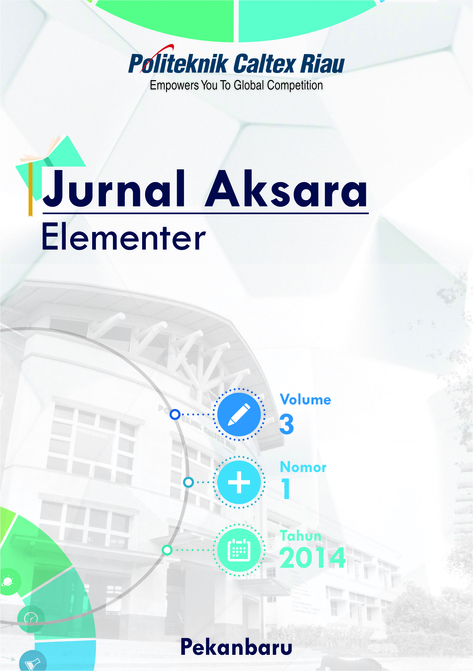 Downloads
License
Copyright info for authors
1. Authors hold the copyright in any process, procedure, or article described in the work and grant the journal right of first publication with the work simultaneously licensed under a Creative Commons Attribution License that allows others to share the work with an acknowledgement of the work's authorship and initial publication in this journal.
2. Authors retain publishing rights to re-use all or portion of the work in different work but can not granting third-party requests for reprinting and republishing the work.
3. Authors are permitted and encouraged to post their work online (e.g., in institutional repositories or on their website) as it can lead to productive exchanges, as well as earlier and greater citation of published work.