Desain dan Implementasi Antena Mikrostrip Array Denganband Frekuensi 1710 – 1880 Mhz Untuk Radio Frekuensi Power Harvesting
Abstract
Sumber daya listrik sangat dibutuhkan sebagai sumber energi di berbagai bidang kehidupan masyarakat. Akan tetapi, sumber energi listrik memiliki kelemahan, yaitu hanya ada di tempat-tempat tertentu dan terbatasnya sumberdaya yang dapat dikonversi menjadi energi listrik.Untuk menutupi kelemahan listrik tersebut, maka diperlukansumber energi alternatif yang mobile.Gelombang elektromagnetik merupakan salah satu sumberenergi alternatif yang dapat dikonversi menjadi energi listrik.Untuk menyerapa energi dari gelombang elektromagnetik dapat menggunakan antena mikrostrip yang diintegrasikan dengan modul EH 300. Antena mikrostrip ini berukuran 11.8mm x 8.8mm yang terbuat dari bahan RO4360 dengan ketebalan 1,52mm dengan nilai konstanta dielektrik 6.15. Hasil yang didapatkan dengan nilai return loss -21.85, VSWR 1.2, dan Gain sebesar 6.62 dB pada frekuensi kerja 1784.5 Mhz serta tegangan output yang diperoleh sebesar 32.0 mV selama 10 menit pengukuran.Kata kunci: Emi/ elektromagnetik, mobile, antena, power harvester.
References
R. J. M. Vullers, H. J. Visser, B. Op, and V. Pop, "Rf harvesting using antenna structures on foil,†Proc. PowerMEMS, pp. 209–2012, 2008.
V. R. Gupta, S. K. Sahoo, and N. Gupta, "Design of Compact Microstrip Patch Array for Wide band Communication 2 . Antenna Design,†J. Electron. Commun. Birla Inst. Technol., pp. 7–10.
Halder Abhishek, "Design of Microstrip Log Periodic Antenna for Wireless Applications,†no. 109, pp. 1–36, 2013.
C. a. Balanis, Antenna Theory: Analysis and Design. 2012.
R. Dwi Cahyo, "PERANCANGAN DAN ANALISIS ANTENA MIKROSTRIP ARRAY DENGAN FREKUENSI 850 MHz UNTUK APLIKASI PRAKTIKUM ANTENA,†pp. 1–9, 2009.
S. Juli, Hendra Rio. Yusnita, Rahayu. Ery, "Analisis antena mikrostrip array bentuk lingkaran dan persegi panjang menggunakan simulasi untuk aplikasi lte frekuensi 2.3 ghz,†J. Univ. Riau, vol. 2, no. 1, pp. 1–14, 2015.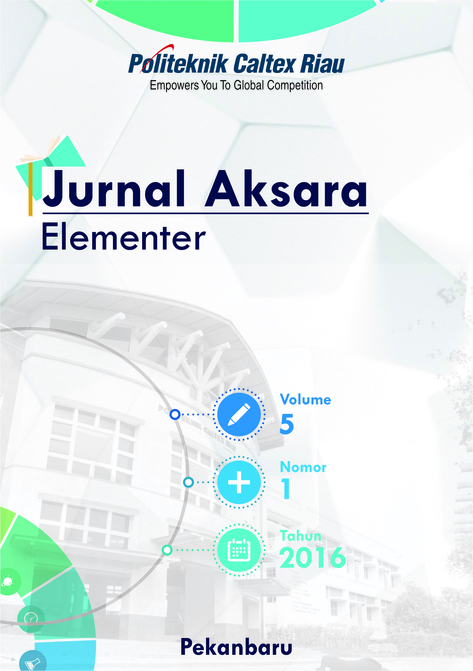 Downloads
License
Copyright info for authors
1. Authors hold the copyright in any process, procedure, or article described in the work and grant the journal right of first publication with the work simultaneously licensed under a Creative Commons Attribution License that allows others to share the work with an acknowledgement of the work's authorship and initial publication in this journal.
2. Authors retain publishing rights to re-use all or portion of the work in different work but can not granting third-party requests for reprinting and republishing the work.
3. Authors are permitted and encouraged to post their work online (e.g., in institutional repositories or on their website) as it can lead to productive exchanges, as well as earlier and greater citation of published work.