Desain dan Pembuatan Ultrawideband Antena untuk Aplikasi RF Power Harvesting
Abstract
Listrik merupakan elemen penting dalam kehidupan masyarakat di zaman modern. Akan tetapi listrik memiliki satu kelemahan, yaitu terbatasnya sumber daya yang dapat dikonversikan menjadi listrik. Untuk menutupi kelemahan listrik tersebut, maka diperlukan adanya sumber energi alternatif. Upaya pemanen energi gelombang elektromagnetik telah dilakukan dengan menggunakan jenis antena mikrostrip bowtie dengan rentang frekuensi 890 MHz - 2500 MHzyang diintegrasikan dengan modul rectifier EH300. Antena mikrostrip ini dibuat dari bahan Rogers dengan konstanta dielektrik 6,15 dan ketebalan 1,52 mm. Dari semua parameter antena yang diukur didapatkan nilai yang bagus pada antena mikrostrip bowtie dengan menambahkan matching impedance dibandingkan dengan antena bowtie tanpa menambahkan matching impedance.Kata kunci: Antena Mikrostrip, Ultrawideband, Power Harvester, Energi Gelombang Elektromagnetik  
References
Balanis, C. A. (1997). Antenna Theory : Analysis and Design. USA: John Willey and Sons.
Balanis, C. A. (2005). ANTENNA THEORY ANALYSIS AND DESIGN THIRD EDITION. CANADA.
Cahyo, R. D. (2013). Perancangan dan Analisis Antena Mikrostrip Array dengan Frekuensi 850 MHz untuk Aplikasi Praktikum Antena. Jurnal Teknik Elektro Universitas Diponegoro.
Crissandyanto. (2012). Desain Antena Patch Panel Polarisasi Sirkular untuk Harvesting Elektromagnetik pada Frekuensi 2.4 GHz. Jurnal Teknik Elektro FTI-ITS.
Darsono, M. (2012, Desember). Rancang Bangun Antena Mikrostrip Dua Elemen Patch Persegi untuk Aplikasi Wireless Fidelity. Jurnal EECIS, 6, 171-176.
Ekaputra, H. N. (2012, Oktober). Menghitung Radio Link Budget. Dipetik Agustus 26, 2014, dari oke.or.id: http://www.oke.or.id/wp-content/uploads/2012/10/Menghitung-Radio-Link-Budget.pdf
Fauzi, A. (2014). Perancangan Rectenna (Rectifier Antenna) sebagai Pengubah Daya Elektromagnetik Menjadi Output DC pada Frekuensi WIFI 2,4ghZ.
Harrist, D. W. (2011). Wireless Battery Charging System Using Radio Frequency Energy Harvesting. Jurnal University of Pittsburgh.
I. Advanced Linear Devices, "Eh300/eh301 epad ® energy harvesting,â€. (2007).
Kadiran, S. A. (2013, Juli). Teknik Patch Log Periodik untuk Memperlebar Bandwidth Antena Mikrostrip Penerima TV. Jurnal ORBITH, 9, 147-153.
Kraus, J. D. (1988). Antennas. New Delhi.
Mahendra, A. (2012). Perancangan Antena Mikrostrip Bow-Tie pada Aplikasi Ultra Wideband.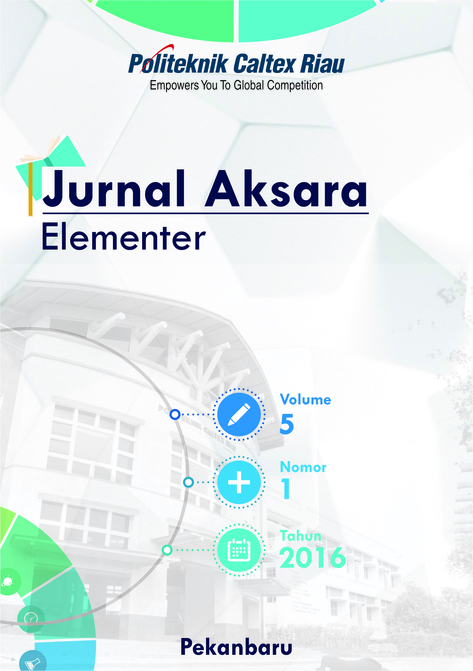 Downloads
License
Copyright info for authors
1. Authors hold the copyright in any process, procedure, or article described in the work and grant the journal right of first publication with the work simultaneously licensed under a Creative Commons Attribution License that allows others to share the work with an acknowledgement of the work's authorship and initial publication in this journal.
2. Authors retain publishing rights to re-use all or portion of the work in different work but can not granting third-party requests for reprinting and republishing the work.
3. Authors are permitted and encouraged to post their work online (e.g., in institutional repositories or on their website) as it can lead to productive exchanges, as well as earlier and greater citation of published work.