Rancang Bangun Sistem E-Commerce Berbasis Web Pada Pauli SPA
Abstract
Pauli Spa merupakan suatu usaha jasa yang bergerak dalam bidang kecantikan seperti Spa kampung dan totok wajah. Namun penyebaran informasi masih sangat terbatas sehingga Pauli Spa tidak terlalu dikenal oleh masyarakat. Teknologi informasi yang semakin berkembang dapat membantu pengusaha dalam memperkenalkan usaha jasa atau produk dan juga mempermudah konsumen dalam melakukan pembelian atau pemesanan. Teknologi informasi tersebut sering disebut E-Commerce. Dengan adanya masalah tersebut maka dibangunlah sebuah website E-Commerce yang dapat membantu Pauli Spa untuk menyebarkan infromasi mengenai Pauli Spa. Serta dilakukan pengujian sistem dengan menggunakan Black Box Testing yaitu UAT (User Acceptance Test).Kata kunci: Pauli Spa, E-Commerce, Black Box Testing, UAT
References
Cadle, James (2014). Developing Information Systems. UK: BCS Learning & Development.
Naik, K., & Tripathy, P. (2008). Software Testing and Quality Assurance. USA: John Wiley & Sons.
Prestise, Yunior (2013). Pengaruh Kualitas Pelayanan Terhadap Kepuasan Tamu Di Hotel Horison Bandung. Bandung: Universitas Pendidikan Indonesia.
Priyanto Hidayatullah, Jauhari Khairul Kawistara. (2014). Pemrograman Web. Informatika Bandung.
Rahmi, R. (2014). Pendekatan Metodologi Extreme Programming Pada Aplikasi E-Commerce (Studi Kasus Sistem Informasi Penjualan Alat-alat Telekomunikasi). Proyek Akhir pada Politeknik Caltex Riau.
Rofiq, Ainur. "Pengaruh dimensi kepercayaan (trust) terhadap partisipasi pelanggan E-commerce." Malang: Universitas Brawijaya Malang, Indonesia (2007).
Sidik, Bertha & Pohan Iskandar Husni. (2001). HTML dan XML. Bandung.
Simamora, Bilson. Panduan riset perilaku konsumen. Gramedia Pustaka Utama, 2002.
Suyanto, Muhammad. Strategi periklanan pada e-commerce Perusahaan Top Dunia. Penerbit Andi, 2003.
Tiara, M. (2014). Pembangunan Aplikasi Penilaian Desan Antar Muka Website E-Commerce Dengan 7C'S Framework. Proyek Akhir pada Politeknik Caltex Riau.
Ustadiyanto, R.(2001). Framework e-Commerce.Edisi Pertama. Penerbit Andi. Yogyakarta.
Warren, C.S., Revee, J.M., & E.Duchac, J. (2014). Corporate Financial Accounting. United States of America: South-Western Cengage Learning.
Weygandt, J. J., Kimmel, P.D, & Kieso, D.E. (2012). Accounting Principles. United States of America: John Willey & Sons, Inc.
Zulvi, Mutia Sari. (2014). Pendekatan Metodologi Feature Driven Development Pada Aplikasi E-Commerce (Studi Kasus Cv. Mega)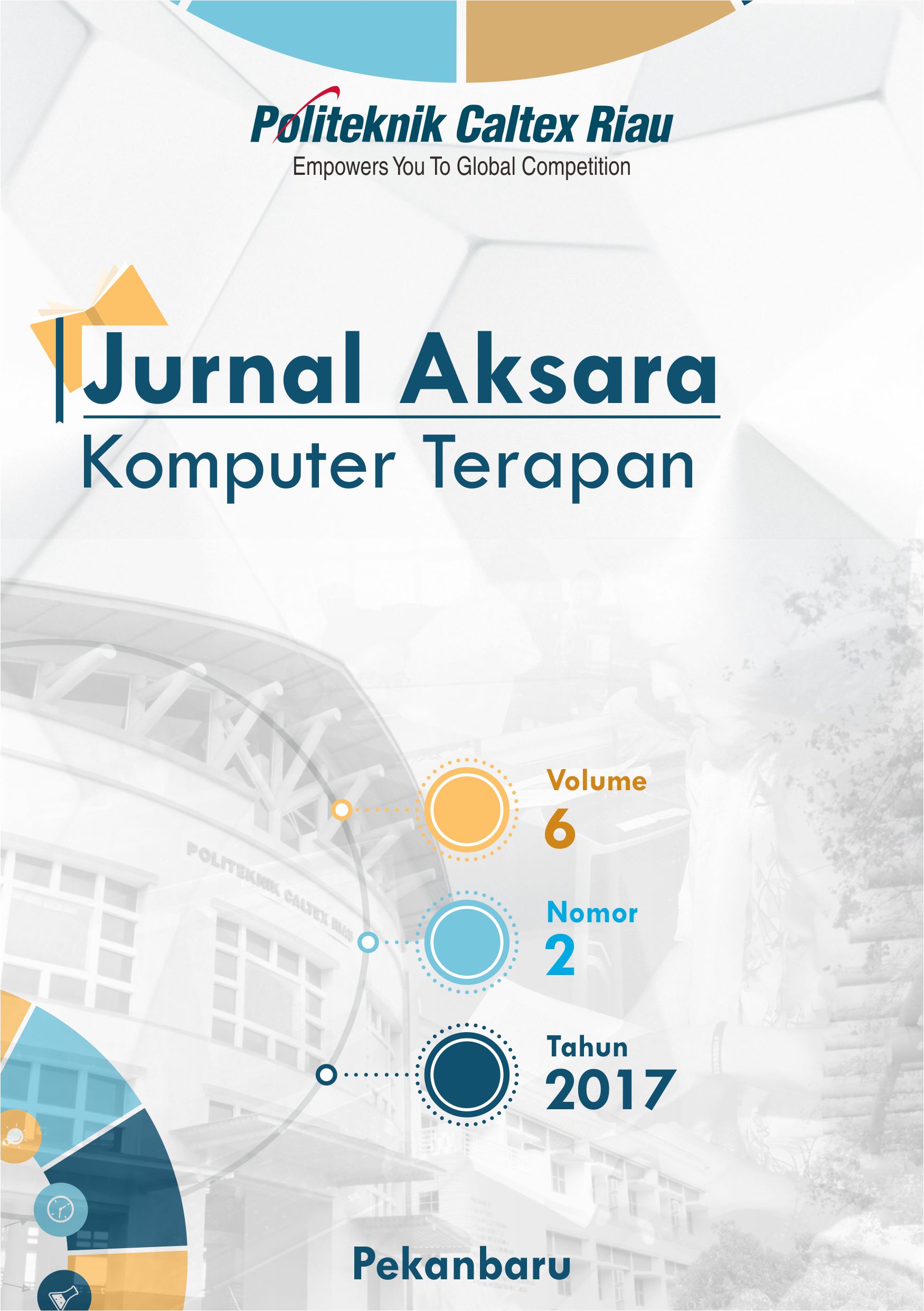 Downloads
License
Copyright info for authors
1. Authors hold the copyright in any process, procedure, or article described in the work and grant the journal right of first publication with the work simultaneously licensed under a Creative Commons Attribution License that allows others to share the work with an acknowledgement of the work's authorship and initial publication in this journal.
2. Authors retain publishing rights to re-use all or portion of the work in different work but can not granting third-party requests for reprinting and republishing the work.
3. Authors are permitted and encouraged to post their work online (e.g., in institutional repositories or on their website) as it can lead to productive exchanges, as well as earlier and greater citation of published work.