Implementasi Live Streaming Server Menggunakan Raspberry Pi
Abstract
Teknologi berkembang pesat menyebabkan manusia mempunyai banyak pilihan dalam menerima layanan yang memudahkan suatu proses, salah satunya proses berkomunikasi yang saat ini bisa dilakukan menggunakan teknologi streaming. Dalam dunia pendidikan tinggi, streaming dapat diimplementasikan sebagai sarana multimedia untuk proses pembelajaran jarak jauh. Salah satunya dengan menggunakan suatu aplikasi video conference yaitu Openmeetings yang diimplementasikan pada Raspberry Pi. Telah dilakukan penelitian aplikasi video conference dengan menggunakan Raspberry Pi sebagai server dan  menguji kelayakan serta kualitas layangan jaringan yang dimiliki Openmeetings sebagai aplikasi video conference. Parameter kualitas layanan yang diukur pada pengujian yaitu delay dan throughput. Kemudian didapatkan bahwa Openmeetings dapat digunakan sebagai aplikasi video conference untuk pembelajaran jarak jauh. Dari data pengujian yang telah didapatkan, kualitas layanan dalam aspek delay dan throughput Openmeetings yang paling baik terjadi pada client jaringan local dengan server menggunakan IP local yaitu 0,209 ms dan 86,06%. Berdasarkan pengujian yang telah dilakukan dan didapatkan data kualitas layanannya, maka Openmeetings bisa digunakan sebagai aplikasi untuk proses pembelajaran jarak jauh dengan Quality of service paling baik saat server menggunakan IP local kampus dan berjalan dengan stabilKata kunci: Raspberry Pi, Live streaming, Openmeetings, Quality of Service, Wireshark
References
Richardson, M., Hague, A., & Hastings, G. (2013). The Raspberry Pi Education Manual, 1–137.
Marquardt, F. (2001). An introduction to the basics of video conferencing, (August), 1–18. Retrieved from http://www.quantum3000.narod.ru/papers/edu/dephasing.pdf
Ferguson, P., & Huston, G. (1998). Quality of Service on the Internet: Fact, Fiction, or Compromise? John Wiley & Sons.
Warsa Kumara, I. M. (2014). Implementasi Teleconference Pada Moodle Dengan Apache Openmeetings, 13(1), 3–7.
Apostolopoulos, J. G., Tan, W., & Wee, S. J. (2002). Video Streaming: Concepts, Algorithms, and Systems.
Zam, E. (2011). Bab 2. In Buku Sakti Hacker. Jakarta Selatan: MediaKita.
Bahtiar, A. (2010). Monitoring Jaringan dengan PRTG Traffic Grapher di PT. PLN (Persero) Distribusi Jateng dan DIY, 1–6.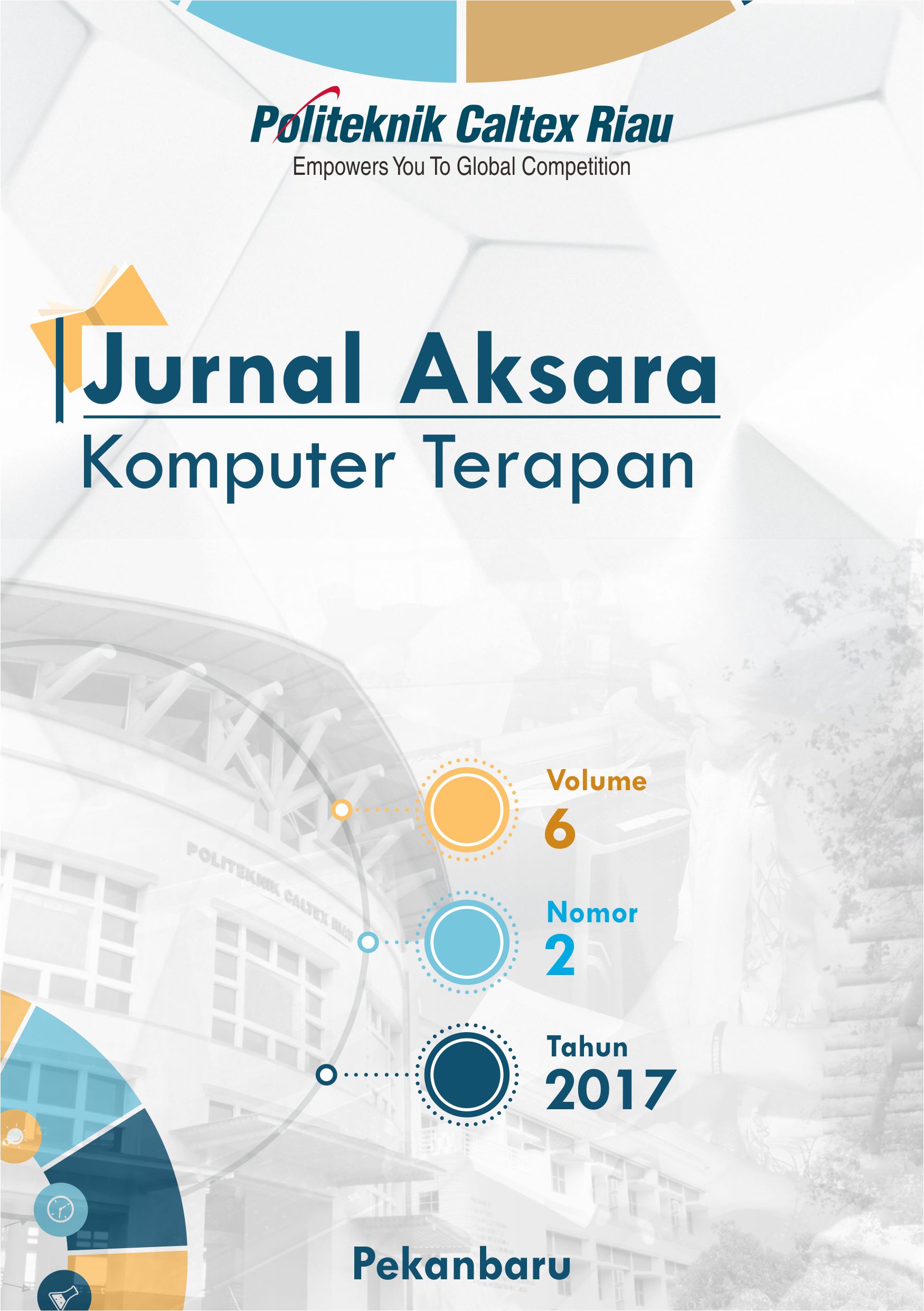 Downloads
License
Copyright info for authors
1. Authors hold the copyright in any process, procedure, or article described in the work and grant the journal right of first publication with the work simultaneously licensed under a Creative Commons Attribution License that allows others to share the work with an acknowledgement of the work's authorship and initial publication in this journal.
2. Authors retain publishing rights to re-use all or portion of the work in different work but can not granting third-party requests for reprinting and republishing the work.
3. Authors are permitted and encouraged to post their work online (e.g., in institutional repositories or on their website) as it can lead to productive exchanges, as well as earlier and greater citation of published work.