Pengembangan Cloud Computing Platform As A Service Untuk Bahasa Pemrograman Groovy
Abstract
Dalam proses pengembangan aplikasi bahasa pemrograman Groovy, dibutuhkan beberapa tahapan. Salah satu tahapan yang dibutuhkan yaitu mempersiapkan environment pengembangan untuk bahasa pemrograman Groovy. Dikarenakan proses instalasi environment ini, developper tidak dapat langsung fokus pada pekerjaan intinya. Untuk itu dibangun sebuah Platform as a Service (PaaS) yang menyediakan layanan pengembangan dan deployment aplikasi untuk bahasa pemrograman Groovy berbasis cloud computing. Platform ini dibangun di atas infrastruktur OpenVZ dengan menggunakan teknik virtualisasi serta konsep node template. Sebagai hasil, dari segi accessibility, layanan platform Groovy dapat digunakan oleh developer untuk mengembangkan aplikasi menggunakan bahasa pemrograman Groovy tanpa perlu mempersiapkan environment. Dari segi portability, layanan platform Groovy dapat dikategorikan sebagai layanan yang multiplatform, karena dapat diakses dari berbagai sistem operasi, berbagai jenis web browser serta diakses dari PC berbasis desktop. Serta dari segi performance, layanan Groovy telah mampu menangani request dari client dengan jumlah yang banyak dalam waktu bersamaan dengan baikKata kunci: Cloud Computing, Platform as a Service, Bahasa pemrograman Groovy.
References
Mell, P., & Grance, T. (2011). The NIST Definition of Cloud Computing Recommendations of the National Institute of Standards and Technology. NIST Special Publication, 145,7. Diambil 10 Mei 2015 dari http://doi.org/10/1136/emj.2010.096966
Sosinsky, B. (2011). Cloud Computing Bible. Indianapolis: Wiley Publishing.
Kulkarni, G., Khatawkar, P., & Gambhir, J. (2011). Cloud Computing-Platform as a service. Diambil 25 Mei 2015 dari http://www.ijeat.org/attachments/File/V1Issue2/B0159121211.pdf
Groovy. (t.t). About Groovy. Diambil 1 Agustus 2015 dari https://www.groovy-lang.org/
Asthana, A., & Olivieri, J. (2009). Quantifying Software Reliability and Readiness. Communications Quality and Reliability, 2009. CQR 2009. IEEE International Workshop Technical Committee on. Westford: IEEE.
OpenVZ. (t.t). About OpenVZ. Diambil 2 Juni 2015 dari https://openvz.org
Ilham, A. A., Niswar, M., Agussalim (2012). Evaluasi dan Optimalisasi Model Routing pada Delay Tolerant Network (DTN) untuk Pengiriman Data ke Desa Terpencil. Diambil 17 Juni 2015 dari http://repository.unhas.ac.id/handle/123456789/9361
Wireshark. (t.t). About Wireshark. Diambil 4 Juli 2015 dari http://wireshark.org
Apache Software Foundation. (2014). Apache JMeter. Retrieved from http://jmeter.apache.org/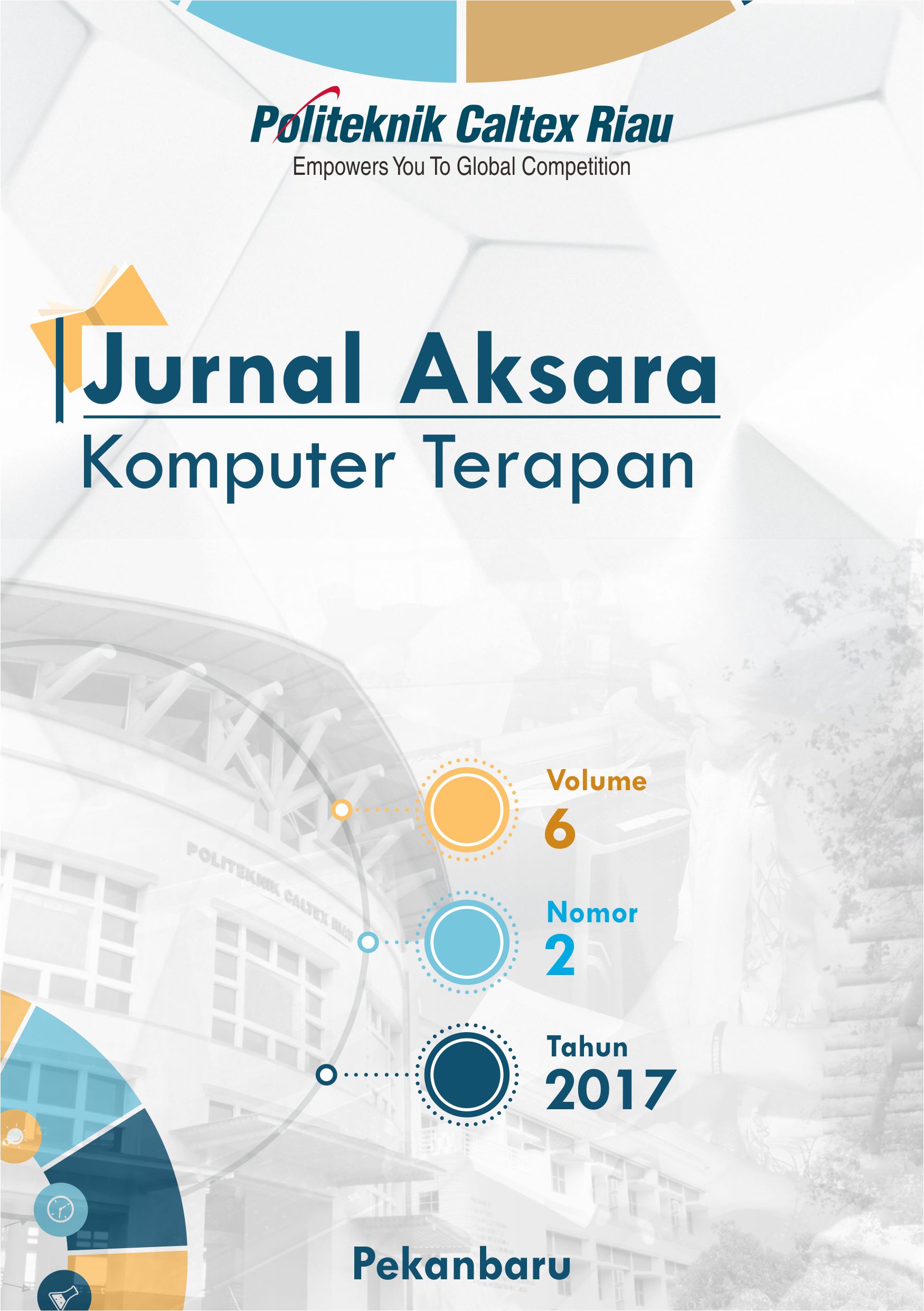 Downloads
License
Copyright info for authors
1. Authors hold the copyright in any process, procedure, or article described in the work and grant the journal right of first publication with the work simultaneously licensed under a Creative Commons Attribution License that allows others to share the work with an acknowledgement of the work's authorship and initial publication in this journal.
2. Authors retain publishing rights to re-use all or portion of the work in different work but can not granting third-party requests for reprinting and republishing the work.
3. Authors are permitted and encouraged to post their work online (e.g., in institutional repositories or on their website) as it can lead to productive exchanges, as well as earlier and greater citation of published work.