Rancang Bangun Prototipe Digital Library pada Politeknik Caltex Riau
Abstract
Perpustakaan adalah salah satu sarana bagi mahasiswa untuk mencari ilmu, salah satu tempat mahasiswa/i PCR mencari ilmu adalah perpustakaan PCR yang memiliki luas sebesar 225 m² yang sangat tidak memungkinkan untuk menampung seluruh civitas PCR yang pada Maret 2017 berjumlah 1871 mahasiswa aktif dan 138 karyawan PCR. Dengan kurangnya tempat untuk menampung seluruh civitas yang ada pada PCR membuat mahasiswa atau civitas PCR lainnya kesulitan dalam mencari ilmu. Salah satu solusi untuk mahasiswa/i adalah membangun sebuah sistem Digital Library yang membantu mahasiswa/i dalam mencari ilmu. Pengujian terhadap sistem ini dilakukan dengan menggunakan ISO 9126-2 terhadap 9 fungsi sistem dan pengujian webqual yang hasil dari jawaban responden dihitung menggunakan skala likert yang mendapatkan hasil akhir sebesar 82,5%, bahwa mahasiswa/i sangat setuju bahwa sistem ini mampu membantu mahasiswa/i dalam mencari ilmu.Kata kunci: sistem, perpustakaan, permintaan
References
Agus Rahmat Kasmirin, M. Y. (2016). Jurnal Komputasi Vol. 4, No. 1. Perancangan Sistem Informasi Perpustakaan Berbasis WEB (Studi Kasus SMAN 1 Penengahan), 104-108.
Andi. (2008). PHP dan MySQL untuk Pemula Edisi 1. Yogyakarta: Andi.
Awan, B. (2010). Membangun Web Berbasis PHP dengan Framework Codeigniter. Yogyakarta: Lokomedia.
Dewey, M. (2001). Dewey Decimal Classification 23rd Edition. OCLC Online Computer Library Center.
Eri Zuliarso, H. F. (2013). Jurnal Teknologi Informasi DINAMIK Volume 18, No.1. Sistem Informasi Perpustakaan Buku Elekktronik Berbasis Web, 46-54.
Judy Stauss, R. F. (2012). E-Marketing 6th edition. Prentice Hallm, Inc.
Kusuma, A. Y. (2013). Pemograman PHP: Codeigniter Black Box. Jakarta: Jasakom.
Patimah, K. (2013). Perancangan Perpustakaan Digital Berbasis Web Pada SMK BOPKRI 1 Yogyarkarta. Yogyakarta.
Republik Indonesia. (2014). Undang-Undang Republik Indonesia Nomor 24 Tahun 2014 Tentang Perpustakaan. Jakarta: Sekretariat Negara.
Republik Indonesia. (2014). Undang-Undang Republik Indonesia Nomor 28 Tahun 2014 Tentang Hak Cipta. Jakarta: Sekretariat Negara.
Sugiyono. (2001). Statistik Nonparametrik untuk Penelitian. Bandung: Alfabeta.
Sutaji, D. (2012). Sistem Inventory Mini Market Dengan PHP dan JQuery. Yogyakarta: Lokomedia.
Winarko, B. (2009). Perpustakaan Digital di Indonesia dan Fitur-Fitur yang Tersedia. Pusat Perpustakaan dan Penyebaran Teknologi Pertanian, 45-49.
Yoga, H. (2012). Analisa Sistem Informasi Pengelolaan Data Alumni Sekolah Berbasis Codeigniter PHP Framework. Universitas Negeri Yogyakarta.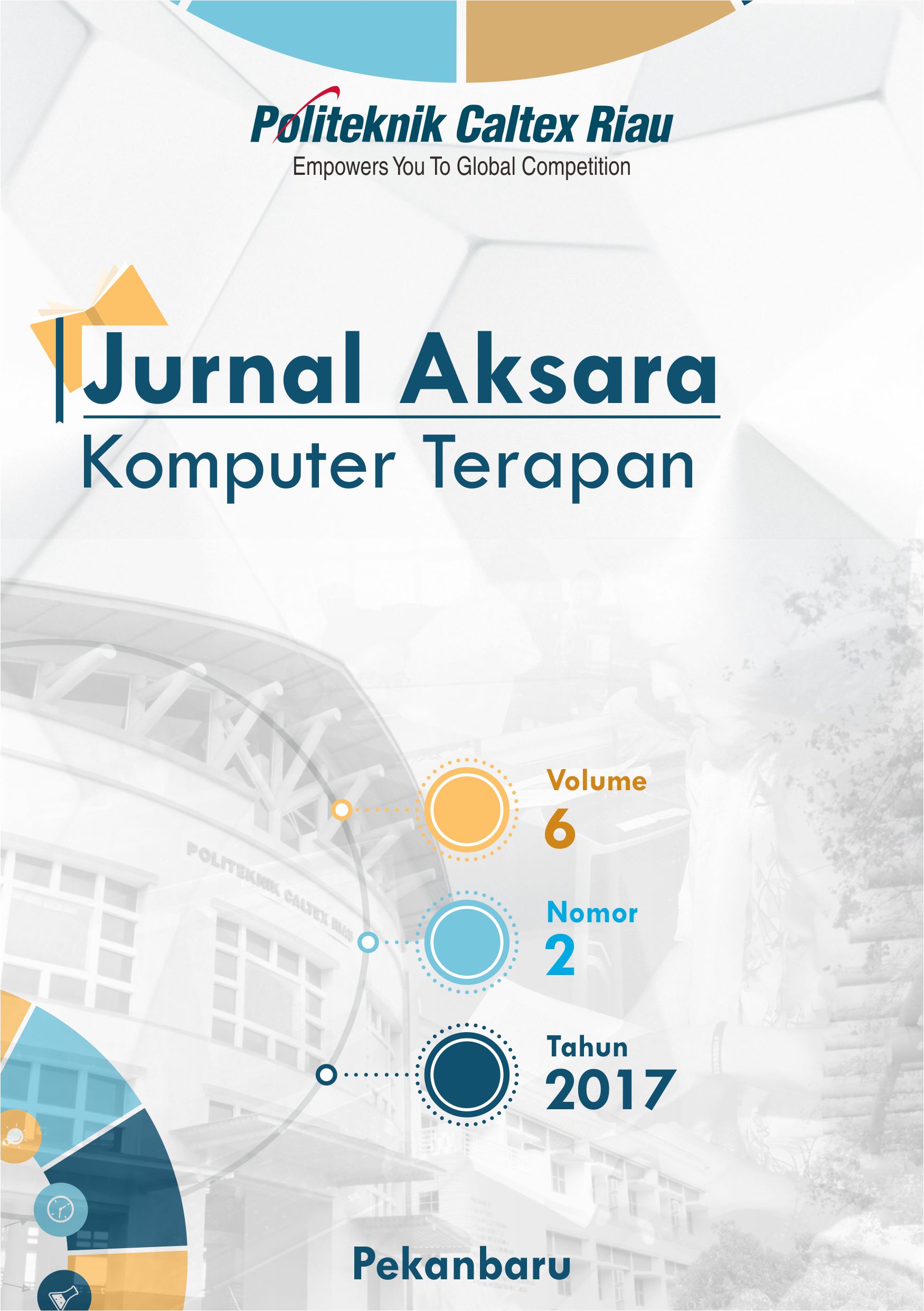 Downloads
License
Copyright info for authors
1. Authors hold the copyright in any process, procedure, or article described in the work and grant the journal right of first publication with the work simultaneously licensed under a Creative Commons Attribution License that allows others to share the work with an acknowledgement of the work's authorship and initial publication in this journal.
2. Authors retain publishing rights to re-use all or portion of the work in different work but can not granting third-party requests for reprinting and republishing the work.
3. Authors are permitted and encouraged to post their work online (e.g., in institutional repositories or on their website) as it can lead to productive exchanges, as well as earlier and greater citation of published work.