IMPLEMENTASI ALGORITMA VECTOR SPACE MODEL DALAM PENCARIAN E-BOOK
Abstract
Abstrak: Proses pencarian dengan cara konvensional hanya menemukan e-bookk yang benar-benar sesuai dengan kata kunci. Hal ini membuat proses pencarian menjadi tidak efektif, karena bisa saja pengguna tidak memasukkan kata kunci dengan tepat,sementara e-book yang dicari tersedia dengan kata kunci berbeda namun masih dalam topik yang sama. Dengan begitu dibutuhkan suatu metode pencarian yang mampumengenali ebook secara keseluruhan dan mendetail. Vector Space Model adalah salahsatu metode pencarian yang mengukur relevansi antara kata kunci dengan dokumen yang ada di basis data. Proses yang terjadi pada Vector Space Model terbagimenjadi dua tahap yaiti tahapan preprocessing yang terdiri dari pemotongan atau paragraf menjadi bentuk kata tunggal, pembuangan stopwords, melakukan stemming sedangkan proses yang kedua adalah menghitung relevansi antara dokumen dengan kata kunci yang telah dilakukan proses preprocessing. Dengan menggunakan Vector Space Model informasi e-book yang didapatkan mengandung relevansi/keterkaitan dengan yang diharapkan sesuai dengan kata kunci yang telah dimasukkan. Data uji coba merupakan file e-book dengan format pdf dari hasil pengujian terhadap pencarian e-book diperoleh nilai akurasi sistem ini memiliki nilai recall rata-rata sebesar 100% dan nilai precission rata-rata sebesar 80%.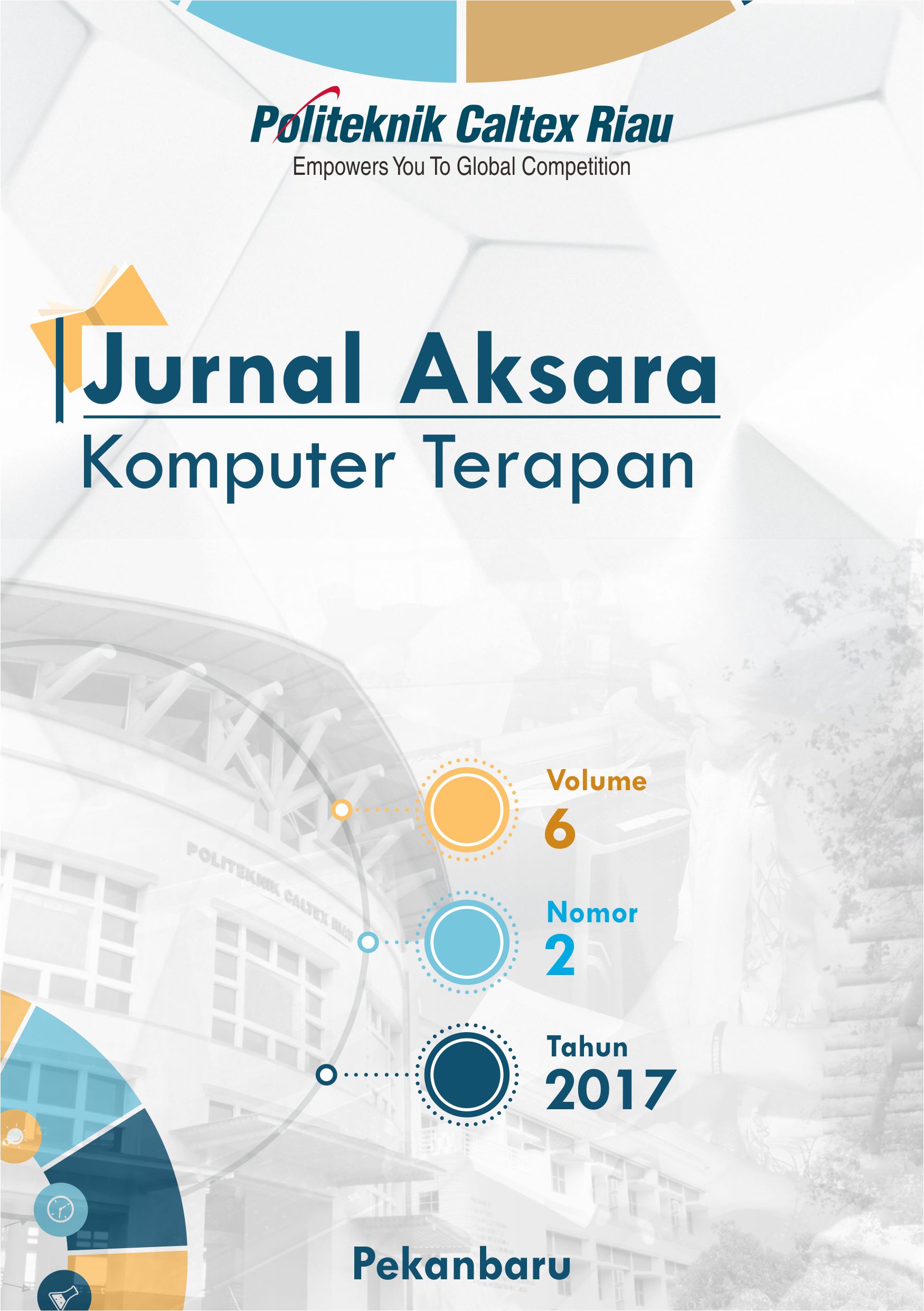 Downloads
License
Copyright info for authors
1. Authors hold the copyright in any process, procedure, or article described in the work and grant the journal right of first publication with the work simultaneously licensed under a Creative Commons Attribution License that allows others to share the work with an acknowledgement of the work's authorship and initial publication in this journal.
2. Authors retain publishing rights to re-use all or portion of the work in different work but can not granting third-party requests for reprinting and republishing the work.
3. Authors are permitted and encouraged to post their work online (e.g., in institutional repositories or on their website) as it can lead to productive exchanges, as well as earlier and greater citation of published work.