Sistem Pendukung Keputusan Pemilihan Wedding Organizer Menggunakan Metode Elimination And Choice Translation Reality (Electre)
Abstract
Wedding organizer (WO) merupakan suatu usaha yang bergerak pada jasa yang melayani berbagai macam keperluan perlengkapan pernikahan. Wedding Organizer ini juga berkoordinasi dengan pihak hotel, catering, alat musik, dan juga make-up untuk pengantin.Wedding organizer akan membantu semua persiapan pernikahan dari awal sampai akhir acara serta membuat laporan pertanggung jawaban. Banyaknya wedding organizer yang ada di Pekanbaru sehingga calon pengantin kebingungan dalam memilih wedding organizer mana yang sesuai dengan kebutuhan mereka. Oleh karena itu, dibutuhkan sistem untuk menunjang pemilihan wedding organizer kepada calon pengantin. Proses pemilihan wedding organizertersebut menerapkan metode Elimination Et Choix Tranduisant La Realité (ELECTRE). MetodeElimination Et Choix Tranduisant La Realité (ELECTRE) digunakan untuk mengolah data kriteria wedding organizeryang tersedia dari tempat, konsep acara, budget, catering, pakaian dan makeup, acara, dan hiburan. Dari hasil uji Black Box didapatkan bahwa masukan dan keluaran serta kinerja dari sistem ini telah sesuai dengan yang diharapkan. Kemudian berdasarkan hasil pengujian White Box yaitu pengujian control flow testing, kode program algoritma telah diimplementasikan dengan baik dan berdasarkan test case, outputnya sudah sesuai dengan yang diharapkan. Aplikasi ini juga memiliki nilai persentase usefulness (kebergunaan) sebesar 86,9%.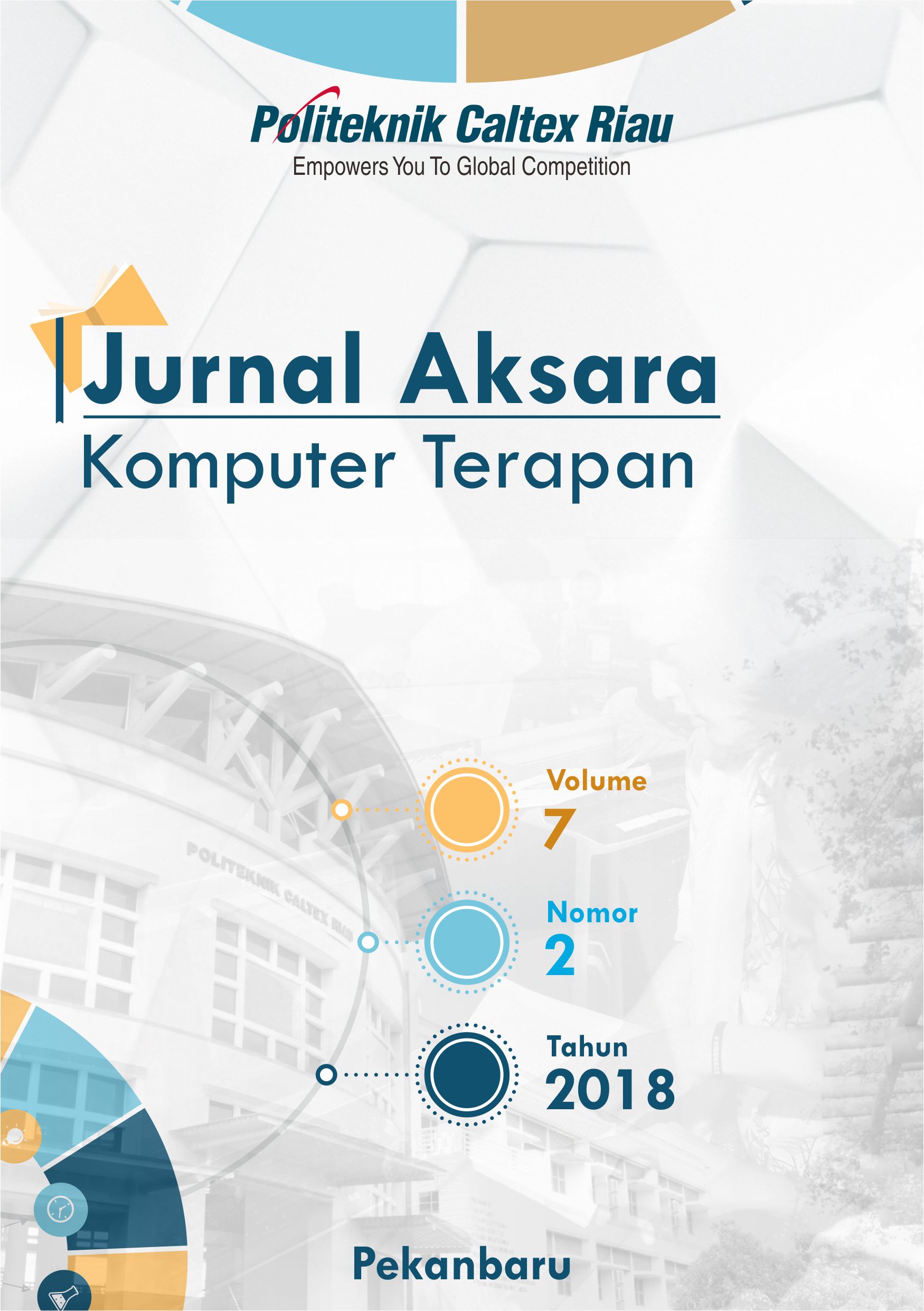 Downloads
License
Copyright info for authors
1. Authors hold the copyright in any process, procedure, or article described in the work and grant the journal right of first publication with the work simultaneously licensed under a Creative Commons Attribution License that allows others to share the work with an acknowledgement of the work's authorship and initial publication in this journal.
2. Authors retain publishing rights to re-use all or portion of the work in different work but can not granting third-party requests for reprinting and republishing the work.
3. Authors are permitted and encouraged to post their work online (e.g., in institutional repositories or on their website) as it can lead to productive exchanges, as well as earlier and greater citation of published work.