Klasifikasi Penyakit Hepatitis Menggunakan Metode Support Vector Machine
Abstract
Abstrak Hepatitis merupakan salah satu penyakit yang menjadi masalah cukup serius di Indonesia. Jenis virus hepatitis yaitu A,B,C,D, dan E menjadi virus yang menggambarkan tingkat keseriusan penyakit hepatitis seseorang. Perbedaan jenis virus pada hepatitis memiliki penanganan berbeda karena menimbulkan gejala yang berbeda pula. Menurut Pusat Data dan Informasi (PUSDATIN) Kementrian Kesehatan Republik Indonesia, pada tahun 2013 sebanyak 2,9 juta penduduk Indonesia terinfeksi hepatitis. Diketahui cakupan imunisasi hepatitis yang diberikan oleh Kementrian Kesehatan kepada masyarakat sudah melebihi target. Di era teknologi saat ini, penggunaan teknologi informasi dan komunikasi bisa menjadi salah satu cara untuk memenuhi upaya peningkatan layanan yang berkualitas yaitu dengan menggunakan Machine learning. Tujuan penggunaan machine learning dengan metode Support Vector Machine (SVM) pada penelitian ini yaitu untuk mengklasifikasikan jenis virus hepatitis, sehingga diharapkan dapat membantu pasien untuk mendapatkan diagnosa sementara dari penyakit hepatitis berdasar jenis virus yang menyerang pasien. Sistem ini dibangun menggunakan bahasa pemrograman PHP dan MySQL sebagai database. Berdasarkan hasil pengujian yang membandingkan hasil diagnosa sistem dengan data diagnosa yang didapat dari Laboratorium Rumah Sakit Umum Daerah (RSUD) Petala Bumi Pekanbaru, dengan menggunakan metode confusion matrix didapatkan akurasi sebanyak 83,3% hasil diagnosa sistem dan 80% hasil klasifikasi jenis virus sama dengan data diagnosa asli dari rumah sakit. Selain itu, setelah dilakukan pengujian usability kepada pengguna terhadap sistem yang telah dibangun, pengguna setuju bahwa sistem ini bermanfaat dan nyaman untuk digunakan. Kata kunci: Hepatitis, Machine Learning, Support Vector Machine. Abstract Hepatitis is one of the most serious health problems in Indonesia. Types of hepatitis viruses namely A, B, C, D, and E become viruses that describe the level of seriousness of a person's health. Different types of viruses in hepatitis have different treatments because they cause different symptoms. According to the Pusat data dan Informasi (PUSDATIN) of the Republic of Indonesia's Ministry of Health, in 2013 as many as 2.9 million Indonesians were infected with hepatitis. It is known that hepatitis immunization that provided by the Ministry of Health to the community has exceeded the target. In the current technological era, the use of information and communication technology can be one of the way to improve quality services for hepatitis by using Machine learning. The purpose of using machine learning with the Support Vector Machine (SVM) method in this study is to classify the type of hepatitis virus, so that it is expected to help patients to get a temporary diagnosis of hepatitis based on the type of virus that attacks the patient. This system is built using the PHP programming language and MySQL as a database. Based on the results of testing comparing system diagnosis results with diagnostic data obtained from the Laboratory of Regional General Hospital Petala Bumi Pekanbaru, using the confusion matrix method obtained an accuracy of 83.3% of system diagnosis results and 80% of the results of classification of virus types equal original diagnostic data from the hospital. In addition, after doing some usability testing for users of the system that has been built, users agree that this system is useful and convenient to use. Keywords: Hepatitis, Machine Learning, Support Vector Machine.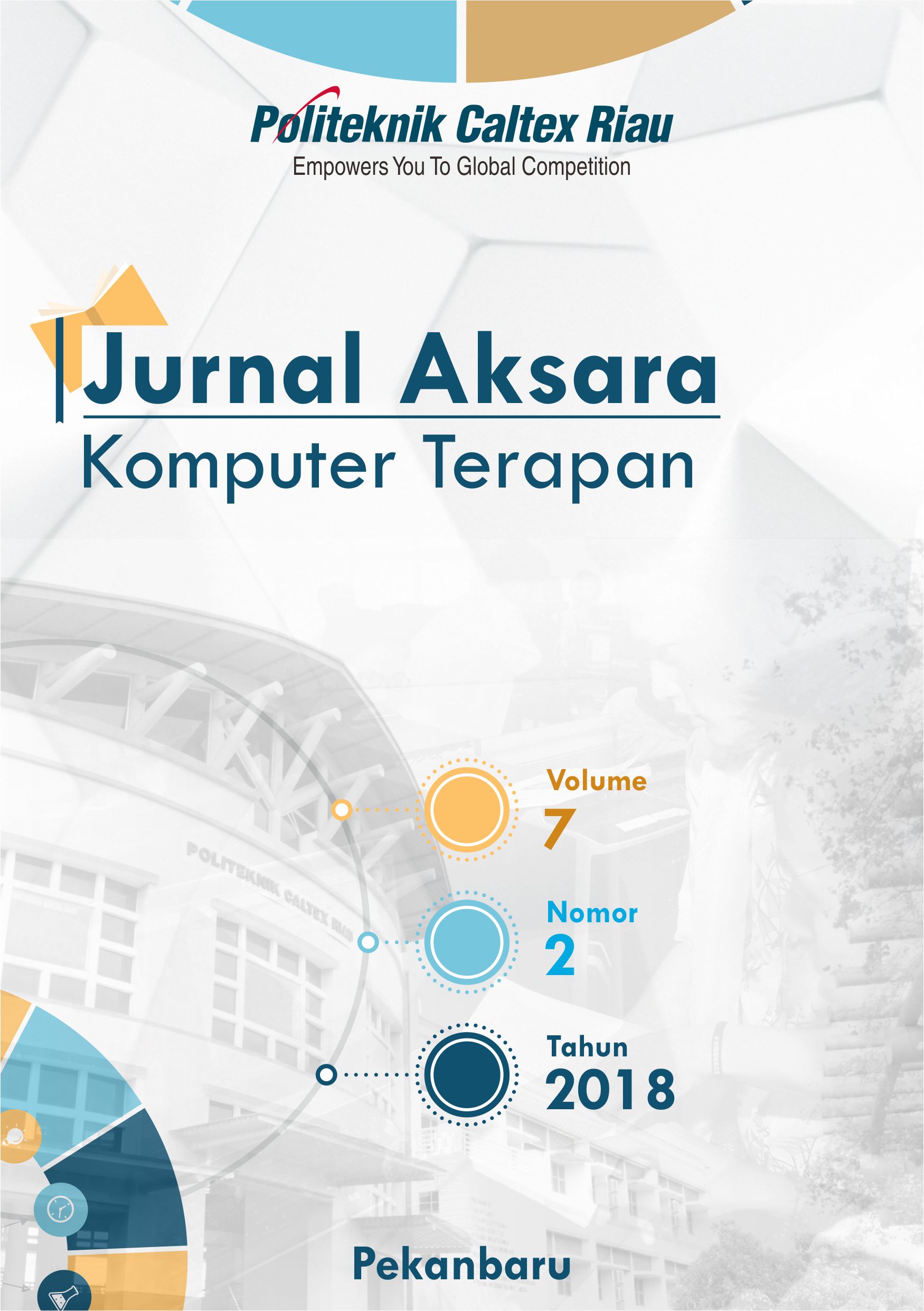 Downloads
License
Copyright info for authors
1. Authors hold the copyright in any process, procedure, or article described in the work and grant the journal right of first publication with the work simultaneously licensed under a Creative Commons Attribution License that allows others to share the work with an acknowledgement of the work's authorship and initial publication in this journal.
2. Authors retain publishing rights to re-use all or portion of the work in different work but can not granting third-party requests for reprinting and republishing the work.
3. Authors are permitted and encouraged to post their work online (e.g., in institutional repositories or on their website) as it can lead to productive exchanges, as well as earlier and greater citation of published work.