Aplikasi Barbershop Online Berbasis Web Dan Android Menggunakan Metode Prototype (Studi Kasus: VIP Barbershop)
Abstract
Abstrak Barbershop merupakan tempat bercukur atau memangkas rambut pria yang sedang berkembang saat ini. Tingginya minat dari pria terhadap barbershop membuat sistem pemesanan yang ada pada barbershop belum dijalankan dengan efektif. Dari permasalahan tersebut dibangunlah Aplikasi Barbershop online Berbasis Web dan Android Menggunakan Metode Prototype. Barbershop memiliki rekap data penjualan dan pemesanan yang terdapat pada website. Pada penelitian ini dilakukan pengujian usabilitas yang diujikan kepada pelanggan diperoleh hasil 96% dari responden setuju bahwa sistem bermanfaat atau usefulness, kemudian 96% responden setuju bahwa sistem mudah untuk digunakan atau ease of uses, dan 94% responden setuju bahwa sistem yang dihasilkan memuaskan dan sesuai dengan harapan. Dapat disimpulkan bahwa aplikasi dapat menjadi solusi yang membantu pelanggan dan barbershop dalam melaksanakan transaksi pemesanan. Kata kunci: Barbershop online, Prototype, Android, usabilitas. Abstract Barbershop is a place to shave or trim a man's hair that is currently developing. The high interest of men towards barbershop makes the ordering system in barbershop not run effectively. From these problems, the online Web and Android-based Barbershop Application was built using the Prototype Method. Barbershop has recap sales and order data contained on the website. In this study, the usability test tested to the customer obtained 96% of respondents agreed that the system is useful or usefulness, then 96% of respondents agreed that the system is easy to use or ease of uses, and 94% of respondents agreed that the system was satisfactory and appropriate with expectations. It can be concluded that the application can be a solution that helps customers and barbershop in carrying out order transactions. Keywords: Barbershop online, Prototype, Android, usability.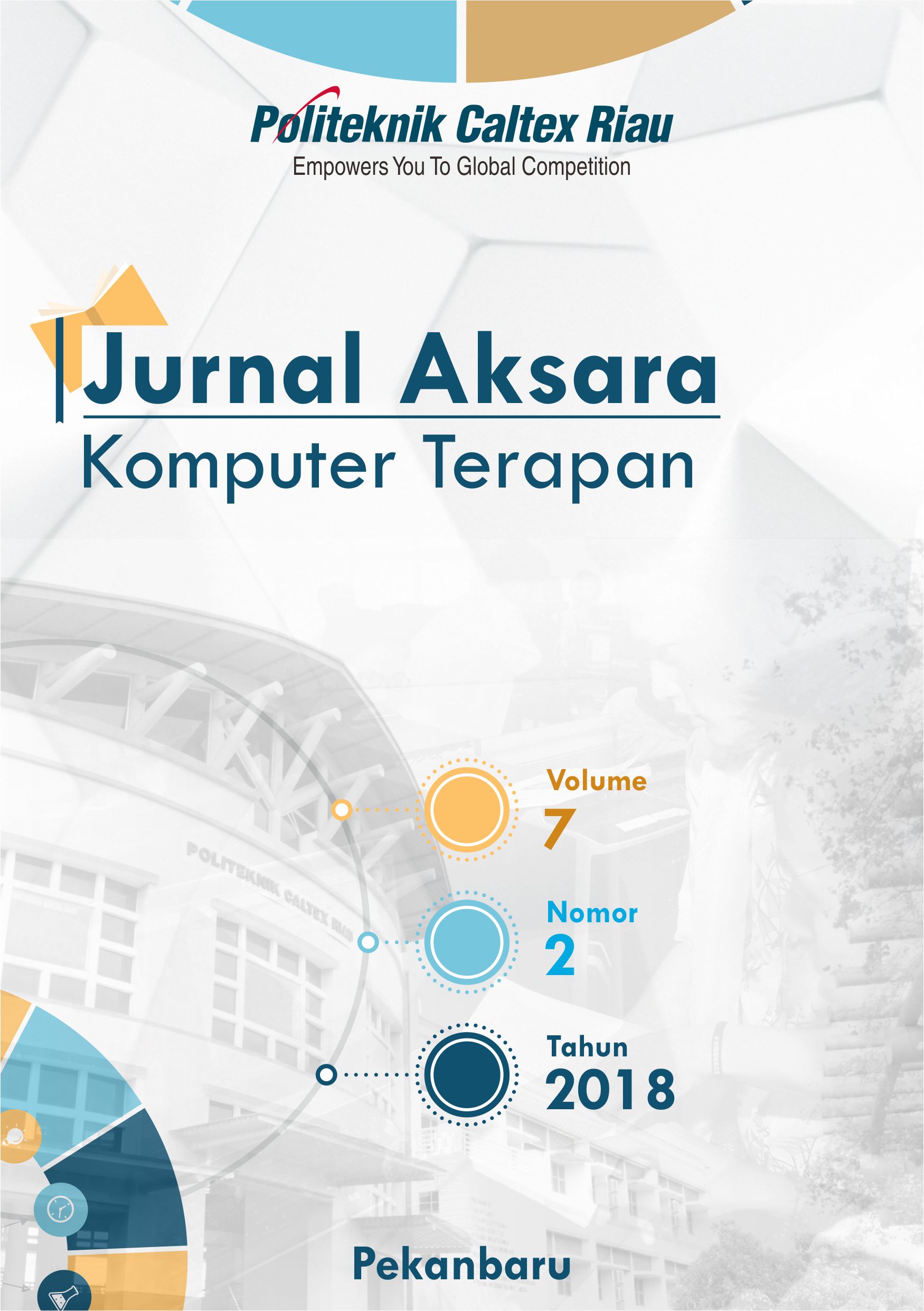 Downloads
License
Copyright info for authors
1. Authors hold the copyright in any process, procedure, or article described in the work and grant the journal right of first publication with the work simultaneously licensed under a Creative Commons Attribution License that allows others to share the work with an acknowledgement of the work's authorship and initial publication in this journal.
2. Authors retain publishing rights to re-use all or portion of the work in different work but can not granting third-party requests for reprinting and republishing the work.
3. Authors are permitted and encouraged to post their work online (e.g., in institutional repositories or on their website) as it can lead to productive exchanges, as well as earlier and greater citation of published work.