Rancang Bangun Customer Relationship Management (CRM) Menggunakan IDIC Model Pada Usaha Dagang (Studi Kasus : Kingvape)
Abstract
ABSTRAK Sebuah perusahaan memiliki cara untuk membuat pelanggan membeli produk dan memiliki peluang membeli lagi dikemudian hari. Kingvape adalah toko yang menjual produk vape. Untuk mencapai dan menjawab hal tersebut salah satu caranya dapat diselesaikan dengan metode Customer Relationship Management menggunakan permodelan IDIC (Identifikasi, Diferensiasi, Interaksi, Customisasi)  dan RFM (Recency, Frequency, Monetary) sebagai penentu top member. Pendekatan dua perspektif CRM dipilih karena metode ini memiliki strategi untuk meningkatkan kepuasan pelanggan. Sedangkan model IDIC digunakan untuk memberikan perusahaan sebuah pandangan bahwa diperlukannya empat aksi dalam membangun hubungan dengan konsumen secara satu per satu. Proyek akhir ini dibuat menggunakan website untuk pelanggan dan untuk penjual. Fitur yang ada pada aplikasi mencakup 2 perspektif CRM yakni fitur sms gateaway secara otomatisasi, dan fitur 10 pelanggan terbaik menggunakan metode RFM. Pengujian black-box testing yang sudah dilakukan pada aplikasi ini didapat bahwa fungsi - fungsi pada aplikasi sesuai dengan yang diharapkan. Pengujian usability dari kuisioner mengetahui tingkat kepuasan responden yang berupa pelanggan dan perusahaan, dimana dari kuesioner yang dilakukan didapatkan hasil sebesar 89%. Berdasarkan data yang telah didapat, dapat disimpulkan bahwa responden sangat setuju sistem ini mampu membantu memberikan pelayanan info produk dan promosi pelanggan. Kata kunci: Personal Vaporizer, CRM, Pelanggan, IDIC Model, RFM.   ABSTRACT A company has a way to make customers buy products and have a chance of buying it again in the future.Kingvape is a store that sells products vape. To reach and to answer it one way can be solved with the methods of Customer Relationship Management using modeling IDIC (identification, differentiation, interaction, Our) and RFM (Recency, Frequency, Monetary) as deciding the top member.CRM perspective the two approaches was chosen because it has a strategy to increase customer satisfaction.While the IDIC model is used to provide a view that the company needed four action in building relationships with consumers in one by one.This final project is created using the website for customers and for the seller.Features include 2 applications perspectives on CRM feature sms gateaway in automation, and feature the 10 best customers using RFM. Black-box testing testing that's been done on this application was obtained that functions on the application as expected.Usability testing of the level of satisfaction of knowing the questionnaire respondents of the customer and the company, which from questionnaires conducted obtained results of 89%.Based on the data that has been obtained, it can be concluded that the respondents strongly agree the system is able to help provide info products and promotions customers. Keywords: Personal Vaporizer, CRM, Customer, IDIC Model, RFM.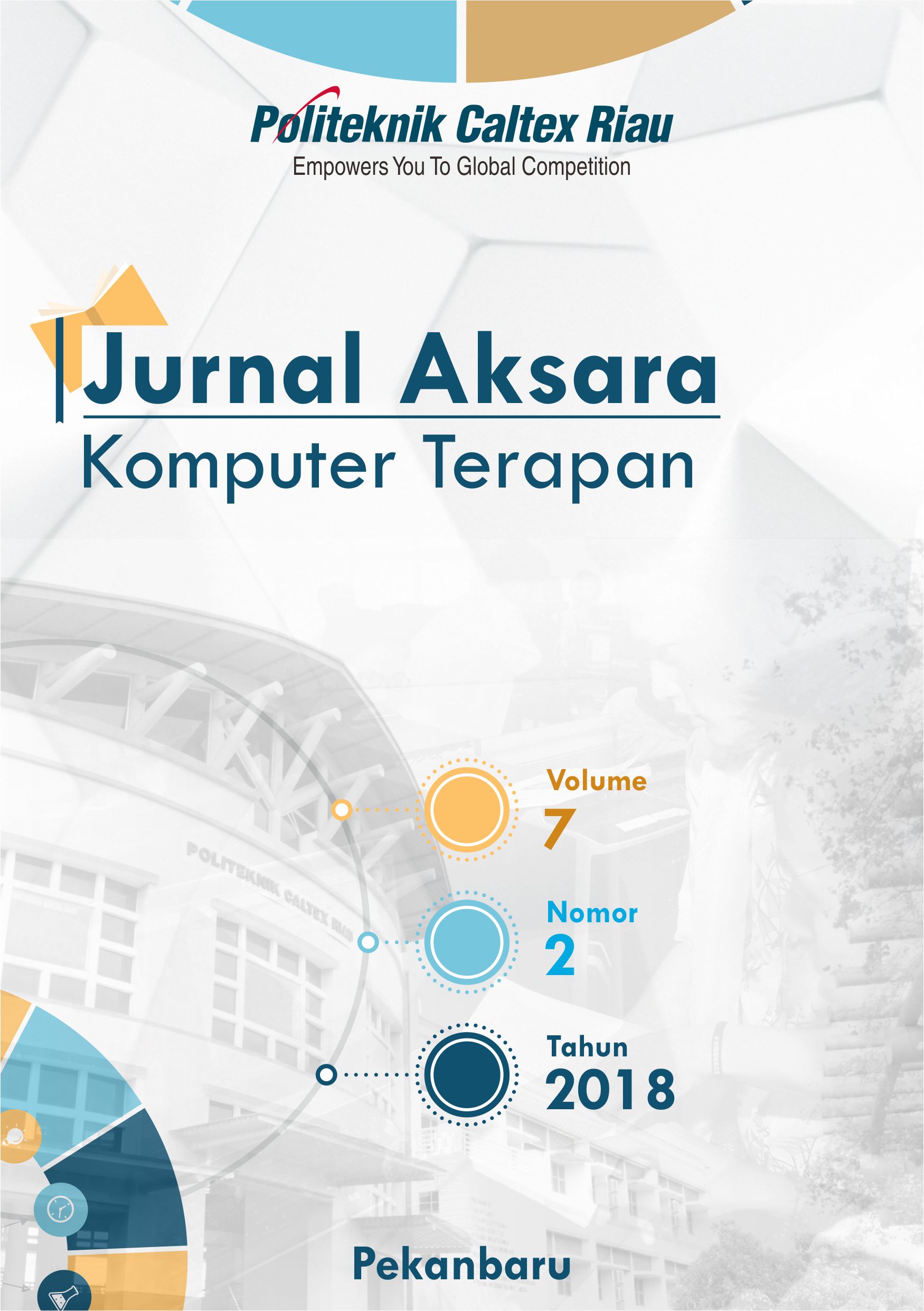 Downloads
License
Copyright info for authors
1. Authors hold the copyright in any process, procedure, or article described in the work and grant the journal right of first publication with the work simultaneously licensed under a Creative Commons Attribution License that allows others to share the work with an acknowledgement of the work's authorship and initial publication in this journal.
2. Authors retain publishing rights to re-use all or portion of the work in different work but can not granting third-party requests for reprinting and republishing the work.
3. Authors are permitted and encouraged to post their work online (e.g., in institutional repositories or on their website) as it can lead to productive exchanges, as well as earlier and greater citation of published work.