Rancang Bangun Aplikasi Pembelajaran Struktur Otak Manusia Berbasis Desktop Untuk Siswa Sekolah Menengah Atas (SMA)
Abstract
Abstrak Biologi merupakan salah satu mata pelajaran Ilmu Pengetahuan Alam (IPA). Salah satu materi yang ada dalam mata pelajaran IPA atau biologi adalah struktur otak manusia. Struktur otak manusia merupakan materi yang berupa hafalan, sehingga memerlukan pemahaman yang lebih. Metode penyampaian materi tersebut menggunakan metode konvensional. Metode konvensional merupakan alat peraga atau gambar untuk memudahkan dalam pemahaman materi, maka penyampaian  materi dapat digabungkan dengan teknologi komputer. Salah satunya menggunakan teknologi multimedia sebagai alternatif media pembelajaran yang dapat memperlihatkan objek secara lebih nyata. Aplikasi pembelajaran struktur otak manusia berbasis desktop dibuat menggunakan aplikasi Unity 3D dan untuk objek otak dibuat menggunakan aplikasi Blender. Berdasarkan pengujian manfaat yang telah dilakukan menggunakan pada aplikasi ini didapatkan perbandingan antara belajar konvensional dan menggunakan aplikasi sebesar 28% : 62%, menunjukkan bahwa siswa menggunakan aplikasi dapat meningkatkan pemahaman sebesar 34%. Serta pengujian usability didapatkan nilai sebesar 74,75% tingkat marginal, menunjukkan bahwa aplikasi yang dibangun layak untuk digunakan. Sehingga dapat disimpulkan bahwa siswa lebih memahami materi pembelajaran struktur otak manusia menggunakan aplikasi.   Kata kunci:Struktur Otak Manusia, Aplikasi Pembelajaran, Blender, Unity 3D, Aplikasi Desktop. Abstract Biology is one of the chapter of sciences. One of the chapter of the science or biology is the structure of the human brain. The structure of the human brain is material in the form of memorization, so it requires more understanding. Such methods of delivery use conventional methods. Conventional methods is visual tool or picture to make it easier in material understanding, so material delivery can be integrated with computer technology. One of the use multimedia technology as an alternate to learn media study that can display object more real. Learning application the structure of the human brain desktop based created by using Unity and to the object brain created by using Blender. The result of the testing shows the comparison between conventional learning method and utilization of application, with 28,67 % : 64%. According to this comparison, can be concuded that by using the application the students will understand about the structure of the human brain. Keywords:The structure of the human brain, Unity 3D, Learning Application, Blender, Desktop Application.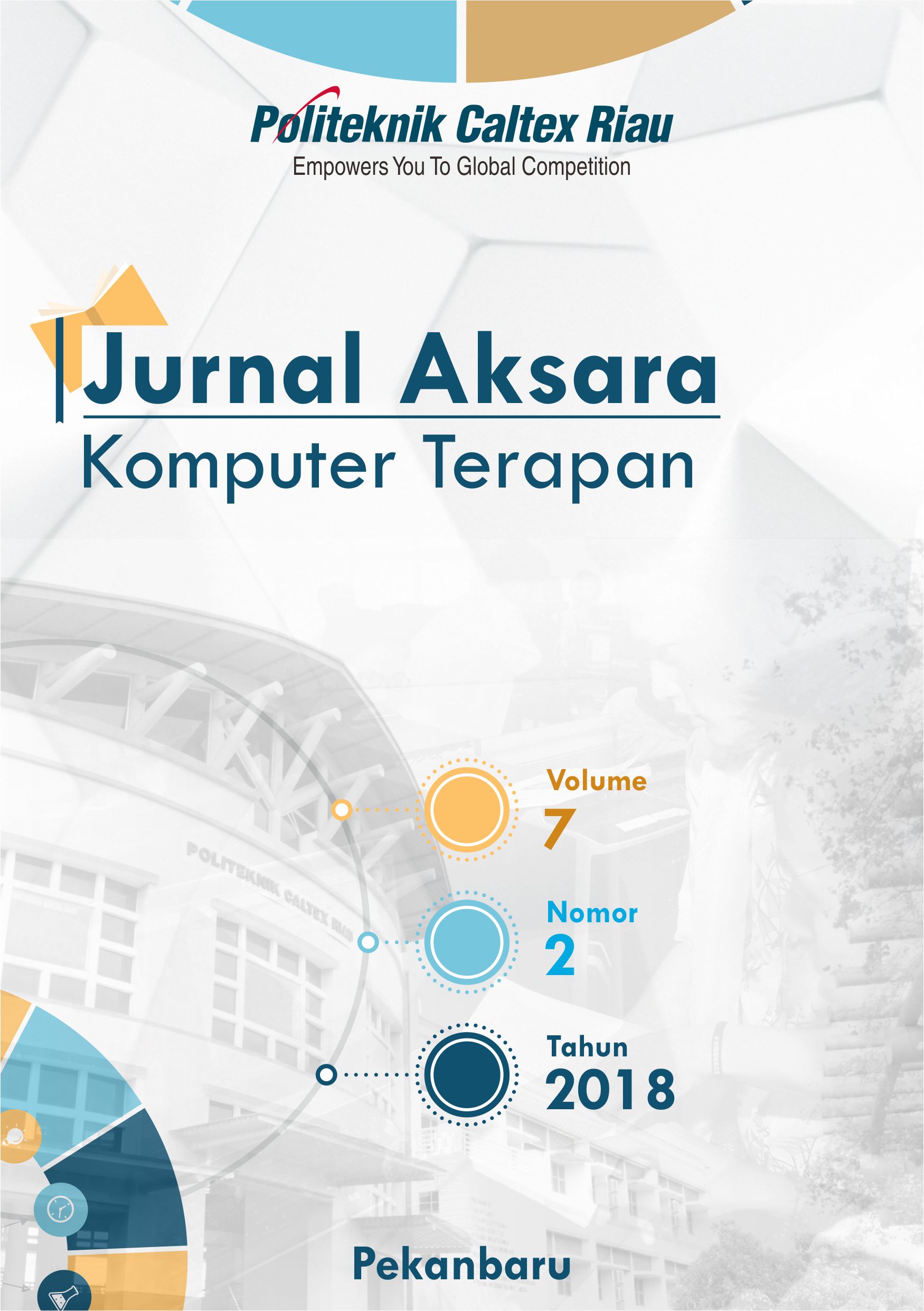 Downloads
License
Copyright info for authors
1. Authors hold the copyright in any process, procedure, or article described in the work and grant the journal right of first publication with the work simultaneously licensed under a Creative Commons Attribution License that allows others to share the work with an acknowledgement of the work's authorship and initial publication in this journal.
2. Authors retain publishing rights to re-use all or portion of the work in different work but can not granting third-party requests for reprinting and republishing the work.
3. Authors are permitted and encouraged to post their work online (e.g., in institutional repositories or on their website) as it can lead to productive exchanges, as well as earlier and greater citation of published work.