Analisa Perbandingan Kinerja Web Server pada Sistem Operasi Linux Centos
Abstract
Aplikasi web server telah banyak tersedia yang bisa digunakan untuk membuat sebuah server. Tidak jarang, sistem operasi yang banyak digunakan sebagai sebuah server adalah sistem operasi Linux. Linux dikenal dengan sistem operasi yang awalnya di khususkan untuk server, dikenal dengan keamanan pengaksesan data, sehingga Linux sampai sekarang masih dikenal dengan sistem operasi yang memiliki kemampuan untuk melakukan penetrasi dan melindungi sebuah jaringan. Bahkan, dari Distro Linux sendiri menyediakan sebuah sistem operasi untuk sebuah server yang sesuai untuk skala enterprise, yaitu CentOS. CentOS merupakan distro dari Linux yang banyak digunakan oleh sebagian perusahaan hosting di dunia sebagai server. Maka dari itu, dilakukan analisa perbandingan kinerja web server pada sistem operasi Linux CentOS dari segi response time, throughput, utilization, dan security. Analisa ini memberikan kemudahan untuk user dalam melihat kinerja dari aplikasi web server sesuai dengan kebutuhan user khususnya pada sistem operasi Linux CentOS.
References
Betha Sidik & Husni I. Pohan. (2005). Pemrograman Web dengan HTML. Bandung: Informatika Bandung
Oracle Corporation. (2010). Sun Java System Application Server 9.1 Deployment Planning Guide. Diambil pada 3 April 2014 pukul 20.30 WIB dari http://docs.oracle.com/cd/E19159-01/819-3680/abfce/index.html
Aman Kansal, Feng Zhao, Jie Liu, Nupur Kothari, Arka A. Bhattacharya. (2010). Virtual Machine Power Metering and Provisioning. Microsoft Research. Redmond, Washington : Microsoft.
Neil Matthew & Richard Stones. (2007). Beginning Linux Programming 4th Edition. New York. Wrox.
Muhammad An'im Fatahna. (2011). CentOS Network Administrator. Surabaya.
SNMP Research International Inc. (2013). Secure Internet Management and SNMP. Diambil pada 6 Maret 2014 pukul 19.20 WIB dari http://www.snmp.com/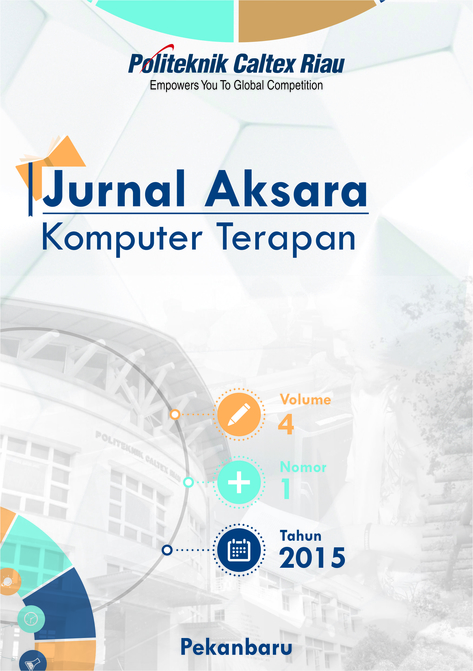 Downloads
License
Copyright info for authors
1. Authors hold the copyright in any process, procedure, or article described in the work and grant the journal right of first publication with the work simultaneously licensed under a Creative Commons Attribution License that allows others to share the work with an acknowledgement of the work's authorship and initial publication in this journal.
2. Authors retain publishing rights to re-use all or portion of the work in different work but can not granting third-party requests for reprinting and republishing the work.
3. Authors are permitted and encouraged to post their work online (e.g., in institutional repositories or on their website) as it can lead to productive exchanges, as well as earlier and greater citation of published work.