Customer Relationship Management dalam Rancang Bangun E-Commerce pada Butik Ezpresso Pekanbaru
Abstract
Butik Ezpresso merupakan butik yang berdiri sejak tahun 2009 yang beralamat di dalam Mall Ciputra Seraya Pekanbaru tepatnya di lantai 2. Butik ini menjual berbagai macam busana wanita seperti dress, blouse, cardigan, longdress ,jacket, dan assesories. Semua produk  di impor dari Korea, Jepang dan China. Selama ini proses pelayanan dan penjualan pada Butik Ezpresso ini berjalan sangat manual sehingga pihak Butik Ezpresso mengalami kesulitan untuk mengetahui informasi tentang kebutuhan dan keluhan pelanggan. Dilatarbelakangi masalah di atas, dilakukan penerapan Customer Relationship Management dalam Rancang Bangun E-commerce pada Butik Ezpresso Pekanbaru yang mana dapat menjadi solusi permasalahan. E-Commerce ini berbentuk website yang dapat melakukan penjualan dengan cara online. Jenis  E-Commerce pada proyek ini adalah Business-to-Customer(B2C) dan Business-to-Business(B2B) dengan fitur tambahan yaitu Chatting. Oleh karena itu, hasil pengujian kepada pelanggan butik di dapatkan kesimpulan bahwa 85% website ini dapat membantu meningkatkan penjualan dengan adanya fitur chatting dan broadcast email untuk mempertahankan pelanggan.Kata kunci :Relationship Management, E-Commerce, Business-to-Customer (B2C), Business-to-Business(B2B), Chatting, Broadcast Email.
References
Anggelina, D. (2006). Analisan dan Perancangan Sistem Aplikasi Customer Relationship Management Berbasiskan Web Studi Kasus PT. Fajar Buana International. Skripsi Sarjana Ilmu Sistem Informasi: Universitas Bina Nusantara.
Wuragil, Astri. (2014). RELATIONSHIP MANAGEMENT DALAM E-COMMERCE BUTIK GRIYA GAYA. Skripsi Pascasarjana Ilmu Teknik Informatika: STMIK AMIKOM.
Yenty, Y. d. (2014). Aplikasi Customer Relationship Management pada H2O Boutique. Skripsi Sarjana Ilmu Teknik Informatika: Universitas Kristen Petra.
Rahayu, S. (2007). Seputar Pengertian E-commerce.
Mahesa. (2009). Business-to-Business dan Business-to-Customer.
Damanik, E. (2011). Pengertian Customer Relationship Management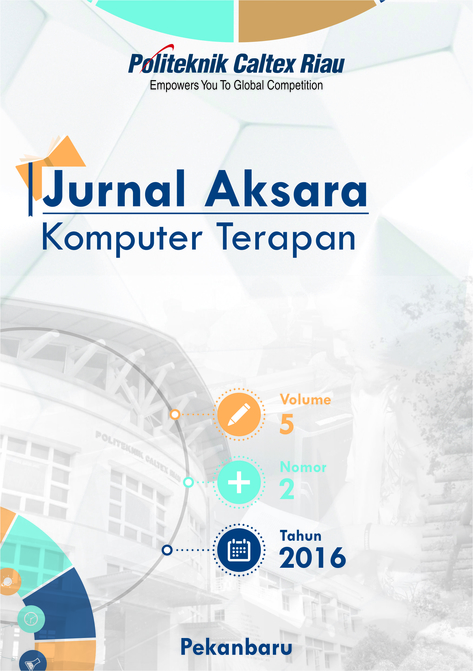 Downloads
License
Copyright info for authors
1. Authors hold the copyright in any process, procedure, or article described in the work and grant the journal right of first publication with the work simultaneously licensed under a Creative Commons Attribution License that allows others to share the work with an acknowledgement of the work's authorship and initial publication in this journal.
2. Authors retain publishing rights to re-use all or portion of the work in different work but can not granting third-party requests for reprinting and republishing the work.
3. Authors are permitted and encouraged to post their work online (e.g., in institutional repositories or on their website) as it can lead to productive exchanges, as well as earlier and greater citation of published work.