Failover Clustering pada Cloud Computing dengan Windows Hyper-V
Abstract
semakin meningkat. Hal ini menyebabkan perlu adanya sistem dengan tingkat ketersediaan tinggi atau high availability. Untuk itu dikembangkan suatu sistem yang disebut failover clustering. Failover clustering merupakan teknologi dibalik cloud computing yang akan  menyediakan high availability server. Dengan failover clustering, jika terjadi kegagalan server, maka server lain akan mengambil alih fungsi. Dengan menggunakan cloud computing, hanya dibutuhkan satu server fisik saja dengan beberapa server virtual (node) didalamnya atau disebut juga dengan virtualisasi server. Virtualisasi server menggunakan windows hyper-v dengan sistem operasi windows server 2012. Dalam keadaan normal, hanya node utama yang bekerja. Namun jika node utama rusak, node selanjutnya yang memiliki prioritas tinggi yang akan mengambil alih. Dari hasil penelitian ini didapatkan hasil yaitu tingkat availabilitas data center mencapai 100%, walaupun ada node yang mengalami kegagalan dan rata-rata waktu jeda sebesar 10,48 detik ketika mengalami perpindahan node.Kata kunci : Cloud Computing, Failover Clustering, Windows Hyper-V
References
Budi, S., Implementasi Cluster pada Web Server Berbasis Cloud Computing, UIN Sunan Kalijaga., Yogyakarta., 2013
Febriani, T. R., Implementasi dan Analisa Sistem Failover Virtual Computer Cluster, 2011.
William., Perancangan dan Implementasi Sistem High Availability dengan Virtualisasi., 2008.
Irfani., Implementasi High Availability dengan Teknik Failover Virtual Computer Cluster,. 2015
Mardatilova., Implementasi Data Center pada Cloud Computing dengan Windows Hyper-V, 2015.
Purnomo, N., Pemanfaatan Failover Cluster Server Guna Recovery Sistem pada PT. Lintas Data Prima, 2011.
Sofana, I., "Cloud Computing Teori dan Praktik (open nebula, VMware, dan Amazon AWS)â€, Bandung: Informatika. 2012
Hirt, A. "Pro SQL Server 2008 Failover Clustering.â€, Apress, 2009.
Hwang, K., Dongarra, J., & Fox, G. C., "Distributed and Cloud Computing: From Parallel Processing to the Internet of Thingsâ€, Morgan Kaufmann, 2013.
Shah, Z. H., "Windows Server 2012 Hyper-V: Deploy ing Hyper-V Enterprise Server Virtualization Platformâ€. Birmingham: Packt Publishing., 2013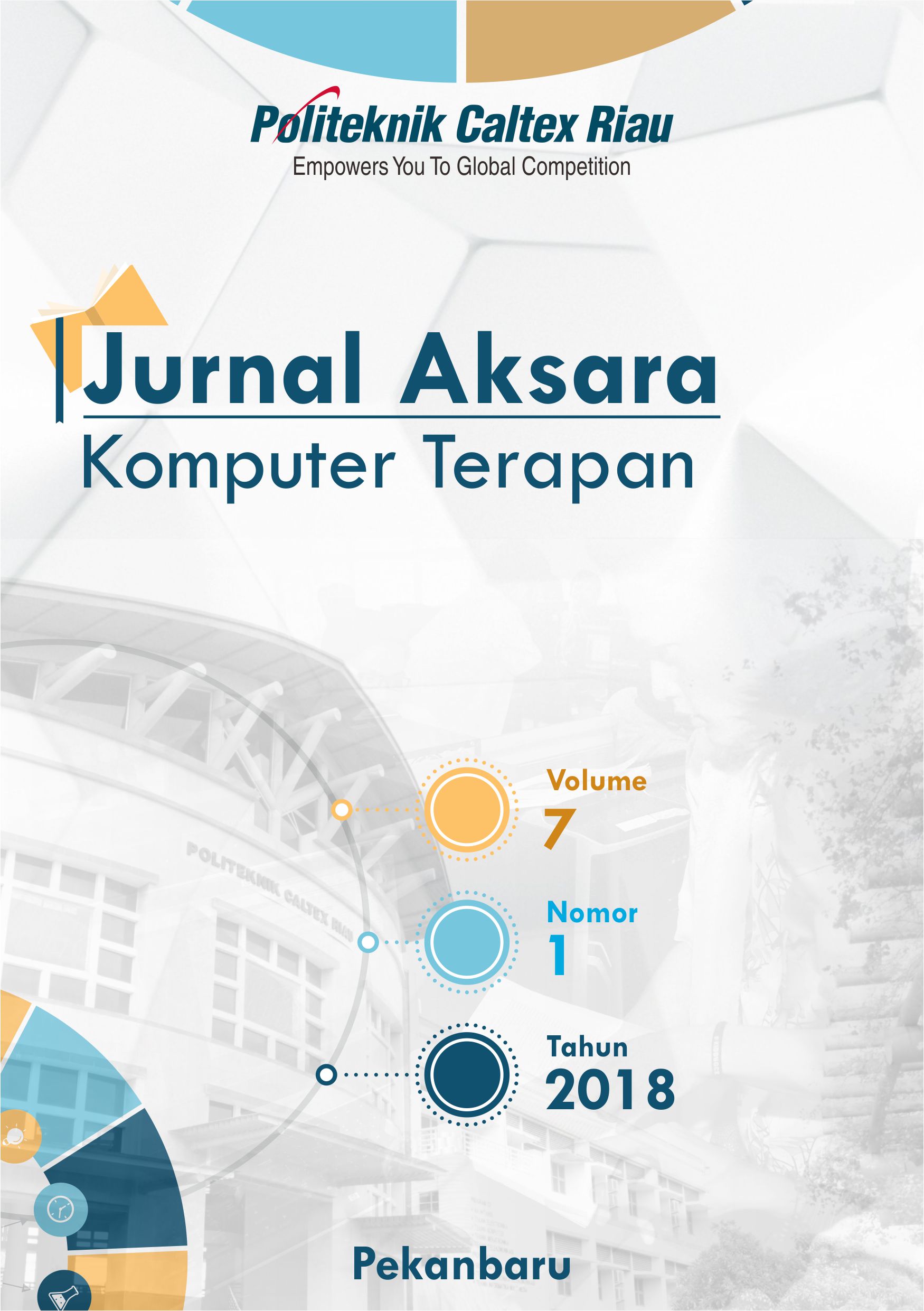 License
Copyright info for authors
1. Authors hold the copyright in any process, procedure, or article described in the work and grant the journal right of first publication with the work simultaneously licensed under a Creative Commons Attribution License that allows others to share the work with an acknowledgement of the work's authorship and initial publication in this journal.
2. Authors retain publishing rights to re-use all or portion of the work in different work but can not granting third-party requests for reprinting and republishing the work.
3. Authors are permitted and encouraged to post their work online (e.g., in institutional repositories or on their website) as it can lead to productive exchanges, as well as earlier and greater citation of published work.