Analisis SentimenTerhadap ISP Pada Twitter Dengan Klasifikasi Naive Bayes
Abstract
Twitter merupakan salah satu microblog dimana pengguna bisa melakukan publikasi opini dalam bentuk status Twitter. Salah satu informasi yang bisa diperoleh adalah ISP. Status Twitter disimpan dalam jumlah yang besar dan memiliki informasi bernilai di dalamnya. Untuk memperoleh informasi tersebut diperlukan sistem yang mampu mengambil informasi otomatis yaitu sentimen analysis dengan metode klasifikasi Naive Bayes. Sistem mengklasifikasikan opini ke dalam kategori sentimen positif dan negatif kemudian dari hasil klasifikasi diketahui ISP dinilai positif atau negatif oleh pengguna Twitter. Akurasi pengklasifkasian data diuji dengan confusion matrixHasil analisis sentimen menunjukkan bahwa Telkomsel dinilai positif sedangkan Indosat dan XL dinilai negatif. Akurasi klasifikasi data status opini ISP pada Twitter adalah 91% dan akurasi pengujian menggunakan data latih adalah 86%.
References
Passant, Alexandre.,Hastrup, Tuukka., Bojars, Uldis., danBreslin, John. 2008. Microblogging: A Semantic and Distributed Approach.
Agarwal, A., Xie, B., Vovsha, I., Rambow, O., danPassonneau, R. 2011. Sentiment Analysis of Twitter Data.
Han, JiaweidanKamber, Micheline. 2006. Data Mining: Concepts and Techniques. San Francisco: Elsevier Inc
Feldman, Ronen dan Sanger, James. 2007. The Text Mining Handbook Advanced Approaches in Analyzing Unstructured Data. New York: Cambridge University Press.
Manning, C.D., Raghavan, Prabakhar.,Schütze, Hinrich. 2008. An Introduction to Information Retrieval. Cambridge (UK): Cambridge University Press.
Solichin, Achmad. (2009). Pemograman Web dengan PHP dan MySQL. Jakarta : Universitas Budi Luhur.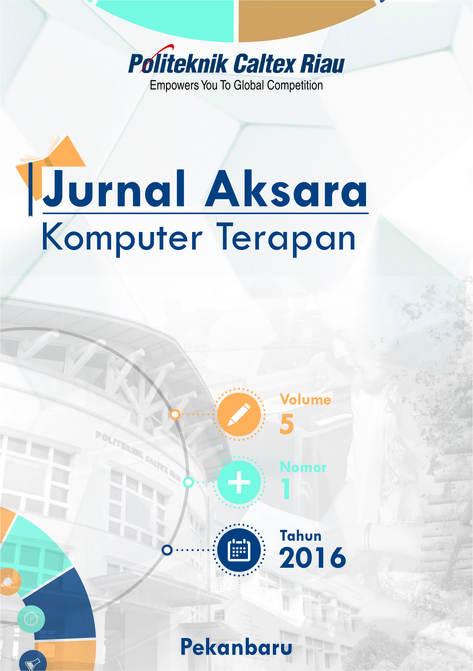 Downloads
License
Copyright info for authors
1. Authors hold the copyright in any process, procedure, or article described in the work and grant the journal right of first publication with the work simultaneously licensed under a Creative Commons Attribution License that allows others to share the work with an acknowledgement of the work's authorship and initial publication in this journal.
2. Authors retain publishing rights to re-use all or portion of the work in different work but can not granting third-party requests for reprinting and republishing the work.
3. Authors are permitted and encouraged to post their work online (e.g., in institutional repositories or on their website) as it can lead to productive exchanges, as well as earlier and greater citation of published work.