Ensiklopedia Budaya Indonesia Menggunakan Teknologi Silverlight
Abstract
Indonesia merupakan Negara yang kaya dengan beragam jenis kebudayaan. Kebudayaan Indonesia tersebut harus tetap dijaga agar tidak hilang dengan perkembangan budaya asing dan teknologi yang semakin pesat. Media pembelajaran saja tidak cukup dengan kurikulum yang sudah disusun oleh pemerintah, kenyataannya mata pelajaran yang ada tidak mempelajari budaya itu sesungguhnya. Sebuah sistem informasi berbasis website akan mampu menyelaraskan budaya dan perkembangan teknologi yang semakin pesat tersebut, dengan bantuan teknologi Microsoft Silverlight aplikasi ini akan memberikan informasi seputar kebudayaan Indonesia dengan tampilan yang berbeda. Berdasarkan hasil pengujian dengan mengikutsertakan 70 responden, diperoleh 80% menyatakan bahwa aplikasi ini sudah bekerja dengan baik dalam penyajian informasi yang dibutuhkan.Kata kunci: Budaya, Sistem Informasi, Microsoft Silverlight
References
Budiono, Anto & Faizurabadi, Muhammad. (2010). Informasi Spasial Tarian Adat Indonesia Berbasis Web Multimedia. Jurnal Informatika Dinamika, 4, 101 - 110.
Brown, Pete. (2012). Silverlight 5 in Action. Selter Island – NY: Manning Publication Co.
Clerren, Gill & Dockx, Kevin. (2012). Microsoft Silverlight 5Data and Services Cookbook. Mumbai: Packt Publishing Enterprise.
Google Support. (t.t). Diambil pada 28 Agustus 2016 dari https://support.google.com/chrome/answer/6213033?hl=en
Kacolo, Garinda Hary L. (2010). Metode Pembelajaran Interaktif Aksara Jawa Menggunakan Macromedia Flash 8, Studi Kasus : SMP Negeri 1 Tawangsari.
Koetjaraningrat. (1996). Pengantar Ilmu Antropologi. Jilid I. Jakarta: Rineka Cipta.
MacDonald, Matthew. (2012). Pro Silverlight 5 in C#. New York: Apress.
Paradisa, Gendhis. (2010). Ensiklopedia Seni dan Budaya Nusantara. Jakarta: PT. Kawan Pustaka.
Rusnalia, Agnes Trisnawati. (2007). Pembuatan Sistem Informasi Bangunan Cagar Budaya berbasis WebGIS, Studi Kasus: Kota Surabaya.
Wicaksono, Abdi. (2011). Perancangan Dan Pembuatan Content Management System Ensiklopedia Seni Dan Budaya Nusantara.
Yusrina, Dima Hanafati. (2012). Multimedia Pembelajaran Interaktif Kebudayaan Daerah Indonesia Untuk Peningkatan Pengetahuan Anak.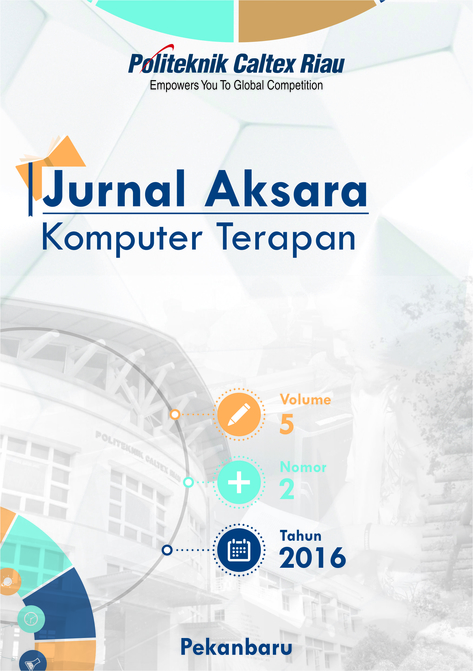 Downloads
License
Copyright info for authors
1. Authors hold the copyright in any process, procedure, or article described in the work and grant the journal right of first publication with the work simultaneously licensed under a Creative Commons Attribution License that allows others to share the work with an acknowledgement of the work's authorship and initial publication in this journal.
2. Authors retain publishing rights to re-use all or portion of the work in different work but can not granting third-party requests for reprinting and republishing the work.
3. Authors are permitted and encouraged to post their work online (e.g., in institutional repositories or on their website) as it can lead to productive exchanges, as well as earlier and greater citation of published work.