Pengaruh Kesadaran Wajib Pajak Dan Pelayanan Fiskus Terhadap Kepatuhan Wajib Pajak Orang Pribadi Melalui Penerapan Sistem Administrasi Perpajakan
Yuliadi Yuliadi

universitas putera batam
Abstract
This study aims to examine the effect of taxpayer awareness and fiscal services on taxpayer compliance with the tax administration system as an intervening variable. This study uses quantitative methods and uses the SPSS program on testing the validity and reliability of the research instrument. The variables analyzed in this study were taxpayer awareness and fiscal services as independent variables, the tax administration system as a taxpayer intervention and compliance variable as the dependent variable. This study uses a sample of 100 respondents who are individual taxpayers registered at the Batam Primary Tax Service Office in the city of Batam. This study uses purposive sampling technique and uses primary data with a questionnaire. The results of the study showed that there was a significant influence of Taxpayer Awareness, Fiscus Service, and Tax Administration System on Taxpayer Compliance in the amount of 43.4%, 8.6% and 22.2%. While indirectly there is no significant effect between the variables of Taxpayer Awareness and Fiscal Services on performance through the Tax Administration System. Indirect influence is given at 11.14% and 0.244%.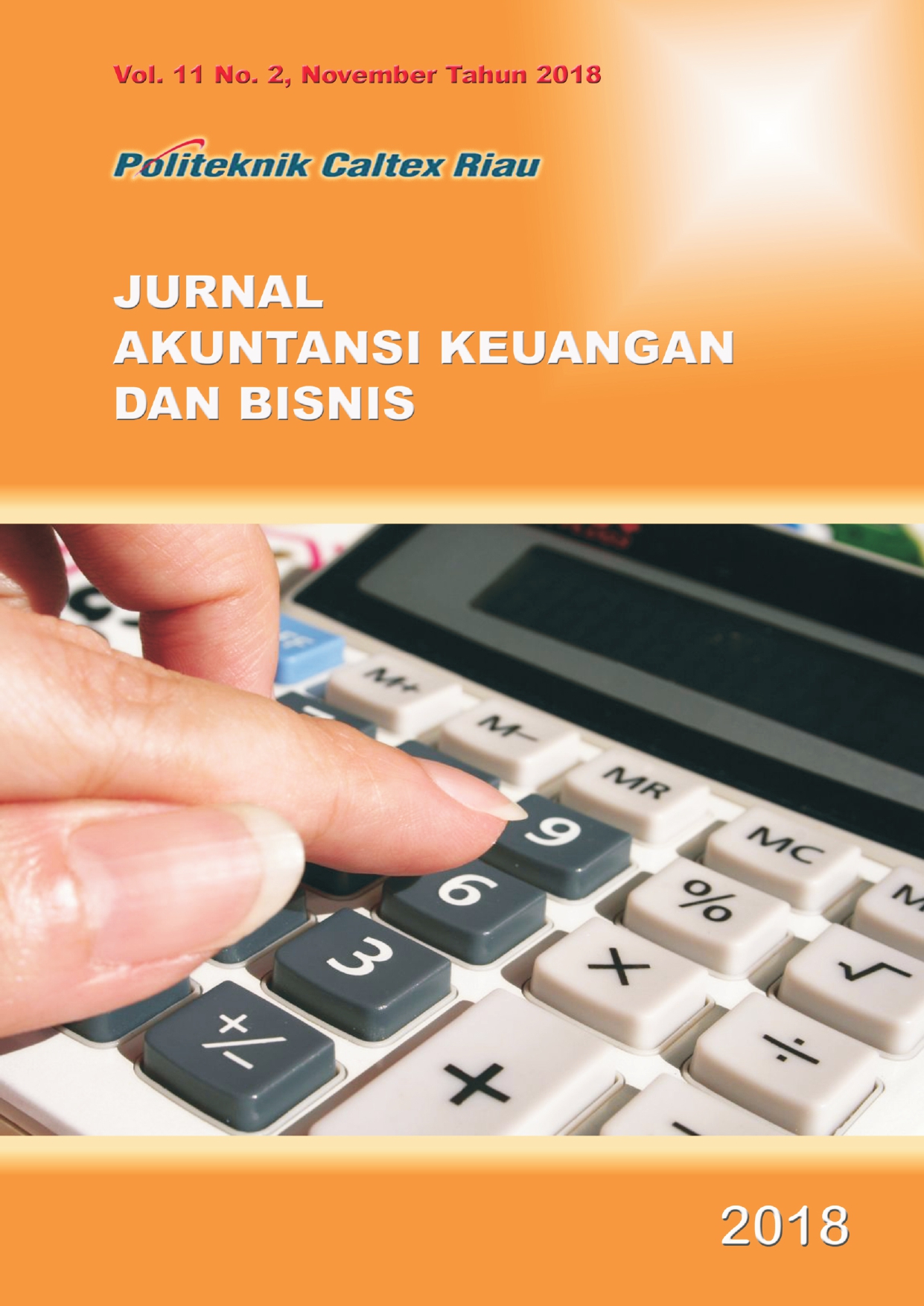 Copyright (c) 2018 Yuliadi Yuliadi
This work is licensed under a Creative Commons Attribution-NonCommercial-ShareAlike 4.0 International License.
Authors who publish with this journal agree to the following terms:
Authors hold the copyright in any process, procedure, or article described in the work and grant the journal right of first publication with the work simultaneously licensed under a Creative Commons Attribution License that allows others to share the work with an acknowledgement of the work's authorship and initial publication in this journal.

Authors retain publishing rights to re-use all or portion of the work in different work but can not granting third-party requests for reprinting and republishing the work.

Authors are permitted and encouraged to post their work online (e.g., in institutional repositories or on their website) as it can lead to productive exchanges, as well as earlier and greater citation of published work.