Pengaruh Profitabilitas, Likuiditas, Dan Leverage Terhadap Return Saham Perusahaan Manufaktur Di BEI
Neni Marlina Br purba

Universitas Putera Batam
Abstract
Penelitian ini bertujuan untuk menganalisis pengaruh rasio profitabilitas (Return on Asset / ROA), likuiditas (Quick Ratio / QR), leverage (Debt to Equity Ratio / DER) terhadap return saham. Objek penelitian ini adalah perusahaan manufaktur industri makanan dan minuman yang terdaftar di Bursa Efek Indonesia pada tahun 2013-2017. ROA, QR, DER, dan return saham diukur melalui laporan tahunan yang dipublikasi oleh Bursa Efek Indonesia tahun 2013-2017. Sampel yang digunakan adalah 13 perusahaan dari 18 perusahaan yang terdaftar dengan menggunakan metode purposive sampling, metode analisis data yang digunakan adalah uji deskriptif, uji asumsi klasik yang terdiri dari uji normalitas, heterokedastisitas, autokorelasi dan multikolonieritas. Sedangkan uji hipotesis yang digunakan adalah uji regresi linear berganda dengan taraf signifikansi 5%, uji parsial, uji simultan dan uji koefisien determinasi. Hasil penelitian ini menunjukkan secara parsial ROA bepengaruh positif dan signifikan terhadap return saham. QR berpengaruh negatif dan signifikan terhadap return saham. DER berpengaruh positif namun tidak signifikan terhadap return saham. Dan secara simulltan, ROA, QR, DER berpengaruh positif dan signifikan terhadap return saham.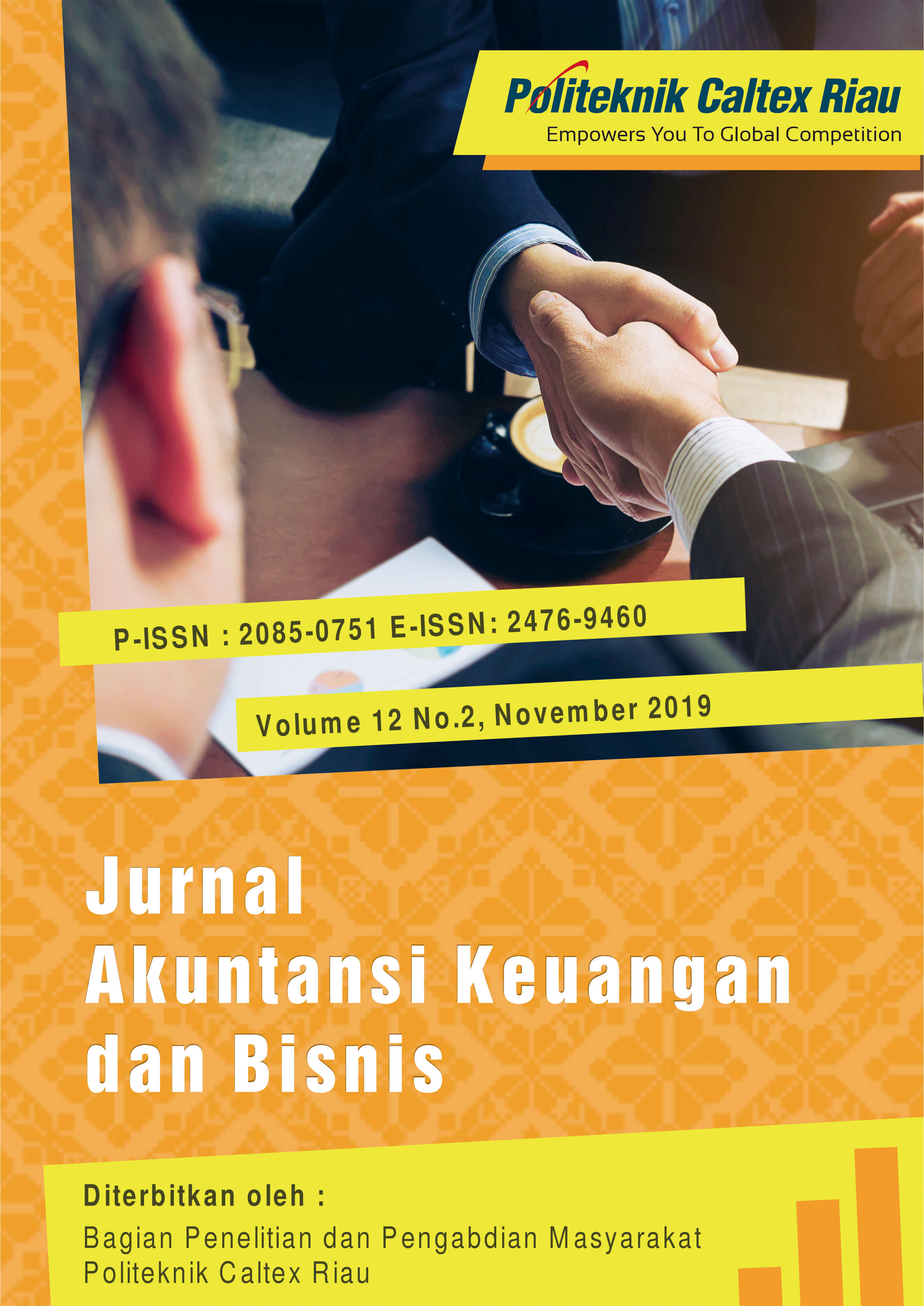 Copyright (c) 2019 Neni Marlina Br purba
This work is licensed under a Creative Commons Attribution-NonCommercial-ShareAlike 4.0 International License.
Authors who publish with this journal agree to the following terms:
Authors hold the copyright in any process, procedure, or article described in the work and grant the journal right of first publication with the work simultaneously licensed under a Creative Commons Attribution License that allows others to share the work with an acknowledgement of the work's authorship and initial publication in this journal.

Authors retain publishing rights to re-use all or portion of the work in different work but can not granting third-party requests for reprinting and republishing the work.

Authors are permitted and encouraged to post their work online (e.g., in institutional repositories or on their website) as it can lead to productive exchanges, as well as earlier and greater citation of published work.