Klasifikasi Sinyal Elektrokardiogram Menggunakan Renyi Entropy
Nano Estananto

Telkom University

Achmad Rizal
Abstract
Sinyal Elektrokardiogram (EKG) adalah salah satu indikator penting tentang aktivitas kelistrikan jantung. Sinyal ini dapat menjadi basis analisa kerja jantung sehingga menjadi penting. Sampai saat ini sinyal EKG tidak dapat digambarkan dengan persamaan matematis yang tepat karena sinyal EKG berulang tapi tidak tepat periodik. Untuk itu digunakan signal complexity untuk menjelaskan perilaku sinyal EKG. Renyl entropy adalah salah satu matrik untuk menganalisa kompleksitas sinyal, dan merupakan bentuk umum dari entropy lain. Dengan demikian akurasi yang dihasilkan lebih tinggi. Pada penelitian ini menggunakan Renyi Entropy dihasilkan akurasi 100% untuk tiga kelas data EKG. Digunakan Support Vector Machine (SVM) linear, qubic, dan quadratic sebagai pembanding satu sama lain.  Keunggulan metode ini adalah akurasi yang tinggi dengan menggunakan jumlah ciri yang jauh lebih sedikit.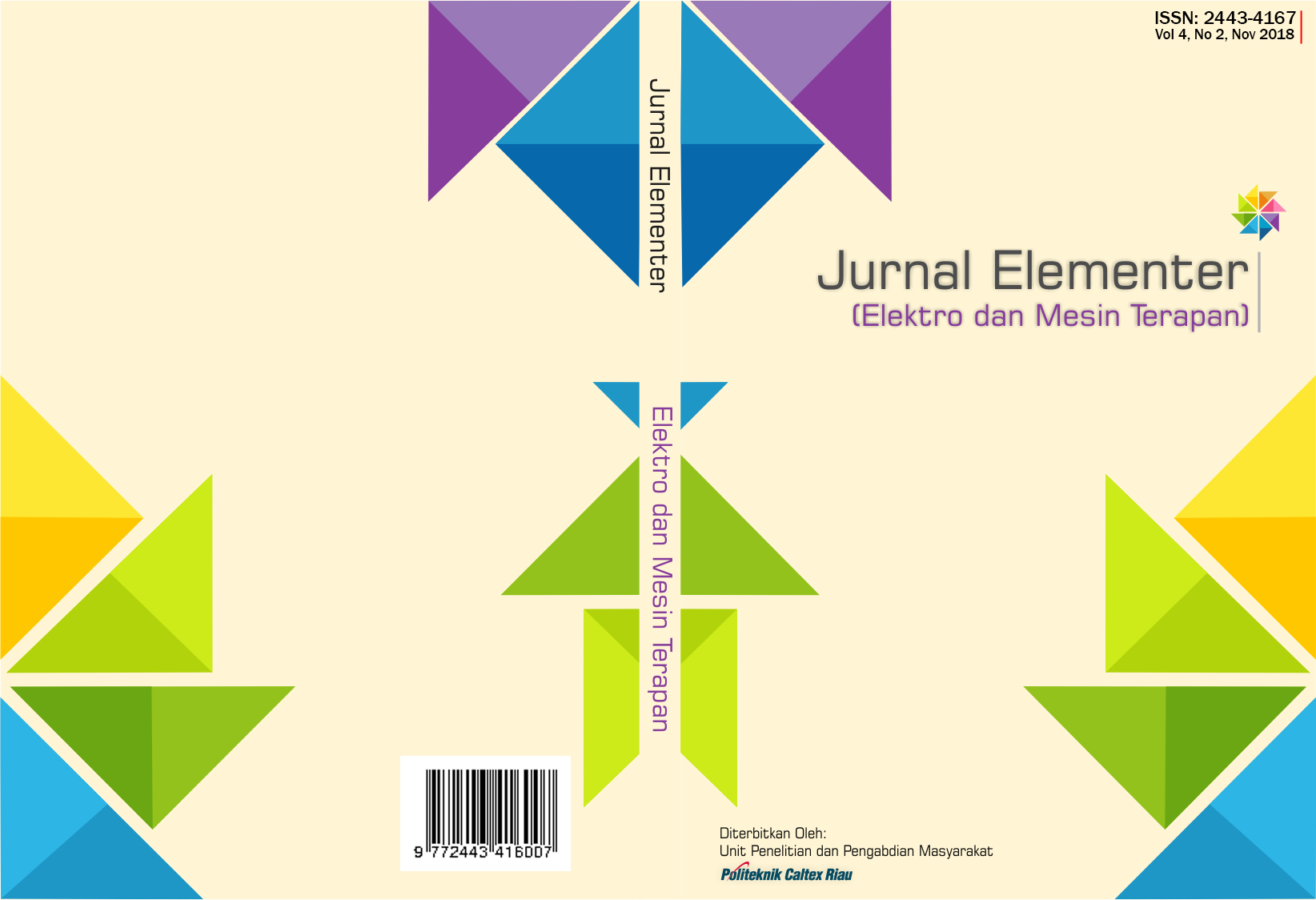 Copyright (c) 2018 Nano Estananto, Achmad Rizal
This work is licensed under a Creative Commons Attribution-NonCommercial-ShareAlike 4.0 International License.
Authors who publish with this journal agree to the following terms:
a. Authors retain copyright and grant the journal right of first publication with the work simultaneously licensed under a Creative Commons Attribution License that allows others to share the work with an acknowledgement of the work's authorship and initial publication in this journal.
b. Authors are able to enter into separate, additional contractual arrangements for the non-exclusive distribution of the journal's published version of the work (e.g., post it to an institutional repository or publish it in a book), with an acknowledgement of its initial publication in this journal.
c. Authors are permitted and encouraged to post their work online (e.g., in institutional repositories or on their website) prior to and during the submission process, as it can lead to productive exchanges, as well as earlier and greater citation of published work.

This work is licensed under a Creative Commons Attribution 4.0 International License.