Teknik Mitigasi Conducted Emission Pada LED Driver Topologi Buck Dengan Metode Random Up Spreading Switching Frequency
Noptin Harpawi

PCR

Muhammad Yanuar Hariyawan

Politeknik Caltex Riau

Siska Novita Posma

Politeknik Caltex Riau
Abstract
Operasi switching pada komponen semikonduktor LED driver, akan menghasilkan permasalahan berupa EMI yang akan mengganggu perangkat di sekitarnya (sebagai sumber) atau sistem itu sendiri (sebagai korban). Teknik mitigasi EMI pada LED driver dibatasi oleh biaya, ukuran, berat dan kinerja sistem. Berbagai solusi digunakan untuk mengurangi permasalahan EMI pada LED driver, melalui disain converter, disain komponen, disain filter EMI, dan teknik spread spectrum (SS). Dari beberapa solusi tersebut, SS merupakan solusi yang murah dan berdaya guna dalam mitigasi EMI, karena teknik ini dapat diaplikasikan dengan pemrograman pada embedded system dengan penambahan sedikit komponen. Program yang diterapkan dalam penelitian ini adalah mengatur pola pembangkitan sinyal PWM dengan metode random up spreading switching frequency sebagai pengendali konverter. Pendekatan menggunakan embedded system memiliki beberapa keuntungan diantaranya menjaga efisiensi, kehandalan dan kinerja yang tinggi karena minim perubahan rangkaian atau komponen tambahan dan mempunyai kompleksitas disain yang relatif rendah. Hasil dari penerapan metode ini adalah didapatkan penurunan EMI sebesar 20% saat frekuensi switching diacak pada rentang 600 KHz hingga 650 KHz dengan step random minimal 100 Hz dan masing-masing frekuensi diberi waktu melakukan switching selama 1 mikro detik. Nilai tegangan output dari LED driver tetap bisa bertahan pada level 7V ketika metode ini diterapkan.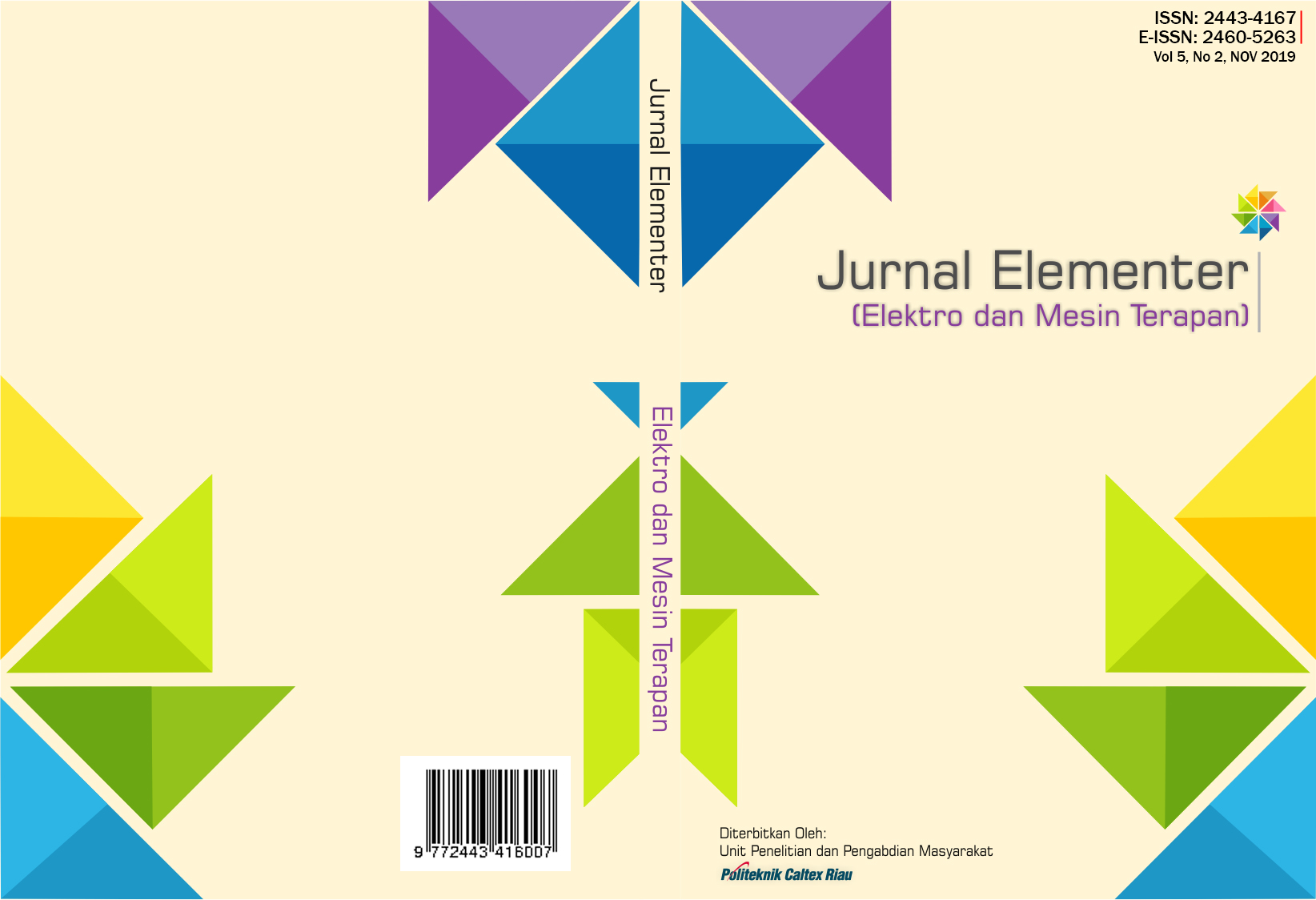 Copyright (c) 2020 Noptin Harpawi
This work is licensed under a Creative Commons Attribution-NonCommercial-ShareAlike 4.0 International License.
Authors who publish with this journal agree to the following terms:
a. Authors retain copyright and grant the journal right of first publication with the work simultaneously licensed under a Creative Commons Attribution License that allows others to share the work with an acknowledgement of the work's authorship and initial publication in this journal.
b. Authors are able to enter into separate, additional contractual arrangements for the non-exclusive distribution of the journal's published version of the work (e.g., post it to an institutional repository or publish it in a book), with an acknowledgement of its initial publication in this journal.
c. Authors are permitted and encouraged to post their work online (e.g., in institutional repositories or on their website) prior to and during the submission process, as it can lead to productive exchanges, as well as earlier and greater citation of published work.

This work is licensed under a Creative Commons Attribution 4.0 International License.