Perancangan Filter EMI Pasif dalam Rangka Mitigasi Conducted emission pada Lampu LED
Siska Novita Posma

Politeknik Caltex Riau

Mohammad Yanuar Hariyawan

Politeknik Caltex Riau

Oddy Rifandi

Politeknik Caltex Riau
Abstract
Light-emitting diode (LED) lamps become popular in a variety of applications, due to low power usage, high efficiency, and low maintenance. Another advantage of LEDs is that they are durable and environmentally friendly because they contain less toxic substance composition compared to other types of lamps. To achieve high efficiency in energy transfer to the LED power supply, a switching mode power supply (SMPS) is applied. SMPS was implemented with pulse width modulation (PWM) which operates at a constant frequency, producing significant emissions in several frequencies through conducted and radiated mechanisms. These emissions are called electromagnetic interference (EMI). As a result, many LED lamps have the potential to fail to meet the electromagnetic compatibility (EMC) standard. In this research, the design and implementation of passive EMI filters were carried out to reduce the conducted emission of LED lights on the market. Passive EMI filters are LC low pass filters (LPF). Before the LED lights were applied to the EMI passive filter, conducted emissions were measured to exceed CISPR 22 class B regulatory standards, which reached 82.5 dBµV. When the passive EMI filter was implemented, the LED lights occur conducted emission reduction in the frequency range 150kHz - 1.5MHz with an average value of 36.96 dBµV and a maximum reduction value of 34.7 dBµV.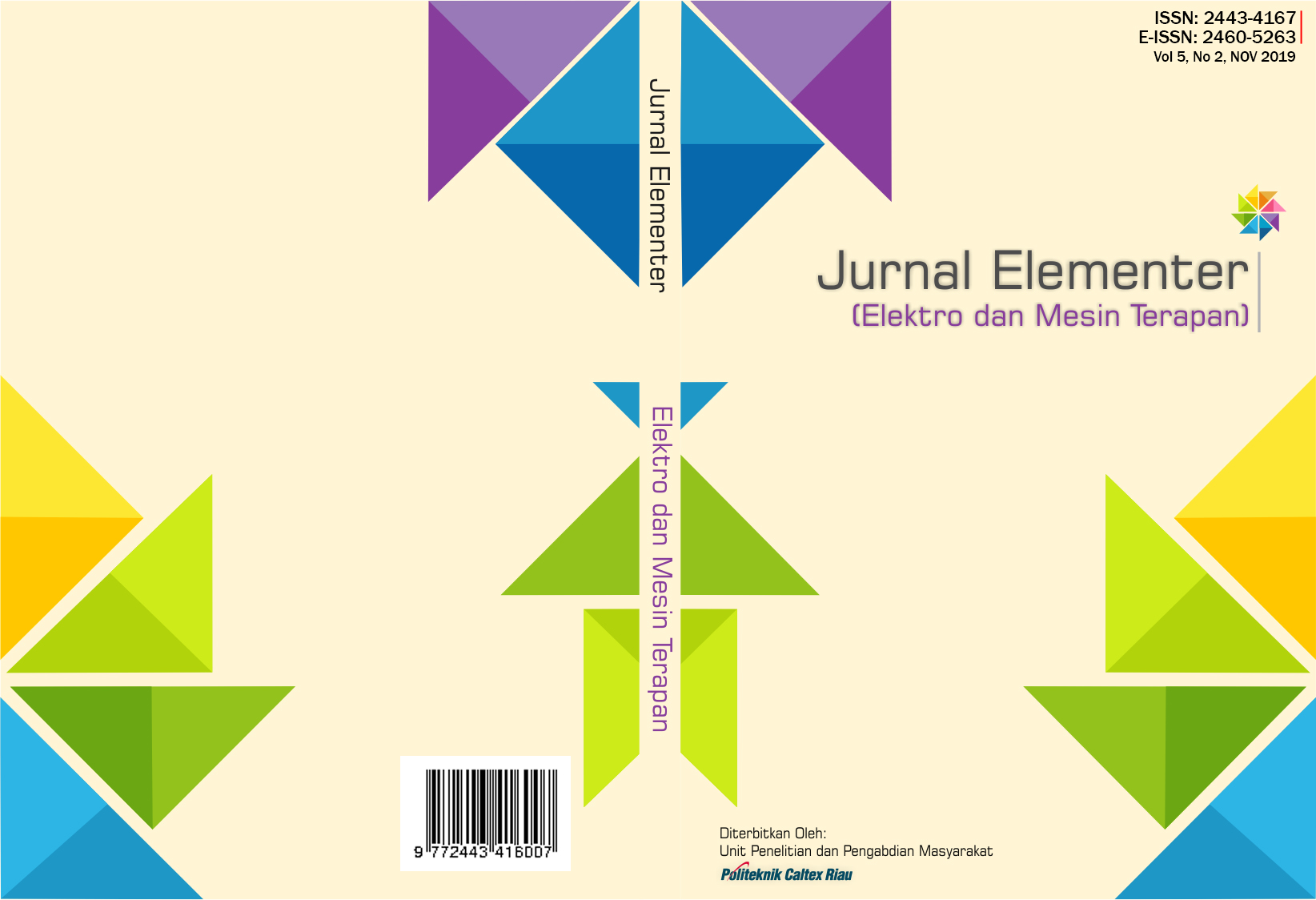 Copyright (c) 2019 Siska Novita Posma, Mohammad Yanuar Hariyawan
This work is licensed under a Creative Commons Attribution-NonCommercial-ShareAlike 4.0 International License.
Authors who publish with this journal agree to the following terms:
a. Authors retain copyright and grant the journal right of first publication with the work simultaneously licensed under a Creative Commons Attribution License that allows others to share the work with an acknowledgement of the work's authorship and initial publication in this journal.
b. Authors are able to enter into separate, additional contractual arrangements for the non-exclusive distribution of the journal's published version of the work (e.g., post it to an institutional repository or publish it in a book), with an acknowledgement of its initial publication in this journal.
c. Authors are permitted and encouraged to post their work online (e.g., in institutional repositories or on their website) prior to and during the submission process, as it can lead to productive exchanges, as well as earlier and greater citation of published work.

This work is licensed under a Creative Commons Attribution 4.0 International License.